118,043pages on
this wiki
Archives:
01, 02, 03, 04, 05, 06, 07, 08, 09, 10, 11, 12, 13, 14, 15, 16, 17, 18, 19, 20, 21, 22, 23

To request a Wikia Spotlight, post the name of the wikia with a link and a brief description. Sign your post with ~~~~.
Before you post your request, make sure that the wikia follows the best practices listed on the article page. Note that these have changed in October 2015.
If you wish to report a problem with an existing spotlight, please report it at Special:Contact.
If you have a response, comment, or question for a request which I have already answered, then please let me know on my message wall.
New requests are answered roughly once a week.
---
FNaF World Wikia (approved)
Edit
Hi I am ADTMP 
I would like to request a spotlight for this wikia. I am a admin on it.
http://five-nights-at-freddys-world.wikia.com/wiki/Five_Nights_at_Freddy%27s_World_Wikia
Thanks
ADTMP (talk) 06:11, November 24, 2015 (UTC)
The Return of the Clans Wikia (approved)
Edit
Hi, I would like to request for this Wikia to have a spotlight. So far, it seems to have all of the things required for it. I'm a current admin of the Wikia, and it's been wanted for awhile now. You can go to http://t-r-o-t-c.wikia.com/wiki/Special:WikiActivity to see it. Thanks! — Flame be the change that you wish to see in the world 14:50, November 27, 2015 (UTC)
Until Dawn Wiki (approved)
Edit
Hello, I'm one of the bureaucrats/administrators of the Until Dawn Wiki. We'd like to request a spotlight to help attract new users to our community. Charlie1121 (talk) 16:29, November 29, 2015 (UTC)
Hi! I'm a Bureaucrat for this wiki and I'd love for us to get a spotlights again. We've had a few in the past, and has been around a year since our last one. It'd be great to get our name out there and hopefully attract some more people. If there's anything that needs to be fixed or updated, just let me know and I'd be more than happy to make the need changes. Thank you! :)
Alyssa5582 23:08, November 30, 2015 (UTC)
Spider-Man: The Animated Series wiki (approved)
Edit
Hi, I'm Brandon Baker and I am the founder of the Spider-Man: The Animated Series wiki. My wikia is dedicated to Spider-Man: The Animated Series which ran from 1994 to 1998 on Fox Kids. This wikia is currently hosting 271 pages which include in detail pages on characters, episodes, cast members, and various items that appeared in the series. I think my wikia meets all requirements for a spotlight but if not let me known what I can do.Brandonbaker01 (talk) 02:24, December 7, 2015 (UTC)
Ophidia Wiki (approved)
Edit
Hello there, I am SonicKnucklesFan92, I am the creator and founder of my special wiki I built from scratch and is my very first wiki ever, Ophidia Wiki. It's like one huge wiki into one whole series, based on my studios and projects I want to make, come to life! I was hoping it can grow to be the best it can be and get a well supported nice little community going for it.

I'm basically running it on my own, but got some members to help and they wanted to see what it was and love it! We all think it may be ready for spotlight. We want others to see what an amazing little wiki it is.
I'm hoping it's ready for spotlight, if it needs anything else, I can get to it! I'm nervous, because I've never done this before, so I'll be anxious to hear the results! Thank you and have a blessed day or night.
--User:SonicKnucklesFan92 Reporting for duty! SKF, Out! (Talk) 00:27, December 8, 2015 (UTC)
The Long Dark Wiki (approved)
Edit
Hello. I'm one of the admins on The Long Dark Wiki. A wiki for the upcoming open-world survival game The Long Dark. The game has been in early access release on Steam for some time now and has more recently been released on Xbox One. The full version of the game - which includes the highly anticipated story mode - is very close to release (ETA Dec 2015-Jan 2016).
I would like to request a spotlight for The Long Dark Wiki as it would greatly help attract new readers and contributors to learn about this fantastic game and help further build the wiki. I believe that the wiki is well within the specified best practises criteria. Furthermore, the wiki has been interlanguage linked with the Russian The Long Dark Wiki (and soon several others) and a large number of pages are interlanguage linked. Here is a link to the discussion with the other admin about the spotlight. --LêgêndFPŠ wall
edits 13:31, December 12, 2015 (UTC)
New Thomas and Friends Episodes Wiki
Edit
This wiki is a Thomas and Friends fanfiction wiki.
http://new-thomas-and-friends-episodes.wikia.com/wiki/New_Thomas_and_Friends_Episodes_Wiki
Jacobacranmer 20:09, December 15, 2015 (UTC)
Boom Beach Wiki (approved)
Edit
I would like to request a spotlight for the Boom Beach Wiki. Thank you!
King Dragonhoff
Zombie Escape Wiki
Edit
Hello, I'm the founder of the Zombie Escape Wiki and have recently completely revamped it to a better state. I wanted to popularise this modification for Counter-Strike: Source and it helped enormously for a lot of the newer players to get acquainted with many terms used in the mod and with help on the (most popular) maps. It has since gone down for CSS but since Counter-Strike: Global Offensive has gotten tons and tons of players and more are starting to discover the ZE world again, it would finally be a good time to request for a spotlight

Zombie Escape is all about passion for zombie lore and experiencing the true pressure and feeling of dealing with loads of player controlled zombies, with up to 64 online players at a time, and it would be good to introduce this mod to the world. — Jorre22225 (talk) 18:17, December 21, 2015 (UTC)
Justin Bieber Wiki (approved)
Edit
I would like to spotlight the Justin Bieber Wiki.
The wiki is of course about Justin Bieber, the prince of pop. With his fourth studio album, Purpose he gained many new Beliebers. His songs are doing very well in the charts. —This unsigned comment is by Justine77 7 (wall • contribs) 15:44, December 24, 2015 (UTC). Please sign your posts with ~~~~!
My Brother, My Brother, and Me Wiki
Edit
I'd like Wikia to spotlight the wiki for the popular podcast "My Brother, My Brother, and Me." It's a wiki devoted to a podcast by three brothers from West Virginia who give out advice, both to fans of the show and to unsuspecting Yahoo! Answers user. After a few years of disuse, the wiki is finally nearing it's goal of having a non-stub outline for all 280+ episodes. It can be found here.
BoxDroppingManApe (talk) 22:30, December 29, 2015 (UTC)
Hypothetical Hurricanes Wiki (approved)
Edit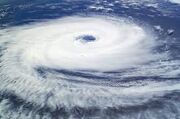 Hello wikia, I am CycloneNkechinyer, a Bureaucrat of the Hypothetical Hurricanes wiki. Our wiki is very large and has a ton of pages made by friendly, active users. We have applied for a spotlight before under the link we put below:
http://community.wikia.com/wiki/Community_Central_talk:Spotlights/Archive_21#Hypothetical_Hurricanes_Wiki
That spotlight request was denied, but since then we went through all of our pages and categorized them. We are near 2,500 pages and we are requesting a spotlight here. On the right side we have left what we would like to be in the spotlight, with a picture and caption/description. We would like this spotlight as we view it as a oppurtunity to gain new users on our wiki. Thank you for taking the time to read our spotlight request. A link to the wiki is directly above my signiture.
Wiki link: http://hypotheticalhurricanes.wikia.com/wiki/Hypothetical_Hurricanes_Wiki
CycloneNkechinyer (talk) 18:19, January 1, 2016 (UTC)CycloneNkechinyer
Austin & Ally Wiki (approved)
Edit
Hi! So unfortunately Austin & Ally is reaching its series finale which airs January 10 so we would like a spotlight for the Austin & Ally Wiki. We really need this spotlight as soon as possible so please add it as soon as you can. The image we would like to use is below. In the caption please put something like "There's no way we could make it without you" which references the show's theme or put "We made 'em do a double take" which references the show's iconic song Double Take. Lastly you could also put "It was two in a million" which references the last song that will be featured in the series, Two in a Million. Thank you!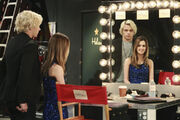 ~JESSIE1010 AKA
the matt chatter
CREATED BY DAZZLING1998
08:06, January 3, 2016 (UTC)
World War II Wiki (approved)
Edit
I'm back once again to request a spotlight for the WWII Wiki. I've checked and the wiki has indeed passed all the required tests. We really need the contributors so I hope that we can get our spotlight as soon as possible. For the image and caption, please see the example at the right. --
Fargo84
Talk
Contributions
World War II Wiki
17:01,1/3/2016 17:01, January 3, 2016 (UTC)
Hypothetical Tornadoes Wiki (approved)
Edit
Hi I'm a bureaucrat on Hypothetical Tornadoes Wiki. I would like to request a spotlight for this wiki.
I would like the picture and description to be:
this picture and the caption to be "A havenfor all tornado enthusiasts!"
Hypercane (talk) 16:02, January 5, 2016 (UTC)
Slugterra Wiki (approved)
Edit
I am a bureaucrat of Slugterra wiki and I am requesting have Slugterra Wiki as a Wikia spotlight we have over 500 hundred pages and we are a collaborative database and our wikia is very famous. We are peak ranked 58 in the top wikia's.
-- Maurice.136 [talk] 17:41, January 5, 2016 (UTC)
UnAnswers wiki (approved)
Edit
Hello! I am and administrator on the UnAnswers wiki and would like to request a spotlight. We currently have 12,419 Questions, but a somewhat dead community. We meet all requirements possible, except the stub limit which cannot be applied to an answer wiki. Our preferred image is this one and preferred caption to be "Giving the answers to all the questions you could never think of."
Thanks!
Rider ranger47 talk ~ contribs 22:18, January 5, 2016 (UTC)
Hi all,
Speaking is one of the administrators at Air Tycoon Online Wiki.
We would like to apply for our first Spotlight.
Thank you very much and don't forget to have a nice day.
Best wishes,
Admiral Alvin  AA
15:16, January 9, 2016 (UTC)
Hypothetical Events Wiki
Edit
Hi I'm an administrator on Hypothetical Events I want this wiki spotlighted so we can draw in new contributors.
This is the file I want to use I would also like the caption to say "Dive into a world of creativity!"
Hypercane (talk) 17:12, January 6, 2016 (UTC)
Encyclopedia Gamia
Edit
I'm not sure if Encyclopedia Gamia qualifies under the strictest interpretation of the rules mentioned on the Spotlight page. However, Gamia has a rather unique history and set of circumstances. Specifically, Encyclopedia Gamia, formerly Wikia Gaming has been the target of many merges of other Video Game wikis from across Wikia. It has also suffered from one particular user who imported ~17,000 articles from Wikipedia; this combined has resulted in broken articles and one big mess that is still being sorted out.
However, we have made numerous changes and improvements across the wiki. Encyclopedia Gamia now sports a dedicated infobox for video games, as well as several smaller ones used for non-gaming software, etc. It also now has fair use and image categorization systems, as well as an improved list of licenses for uploaded content. The work is nowhere near finished, but we now have a solid foundation to move the Wiki forward and bring it's outdated content kicking and screaming into 2016.--TwoTailedFox (talk) 22:36, January 8, 2016 (UTC)
Star vs. the Forces of Evil Wiki (approved)
Edit
I'm Tansyflower, the head admin of Star vs. the Forces of Evil Wiki, and it would be awesome if this wiki could be spotlighted. We have gotten more than 200 non-stub pages, many elements the wiki have been customized, including the mobile front page, and fellow admin ImperfectXIII has been amazingly active on the wiki. If I missed a criteria, let me know, but I hope we are eligable. Thank you! Tansyflower (talk) 04:04, January 9, 2016 (UTC)
Wigglepedia
Edit
I'd like to add Wigglepedia to the spotlight to promote The Wiggles' new album, "Wiggle Town". The text can be "Wiggle Town comes out this March!", or "Come on down to Wiggle Town!". And use this image:
Lights, Camera, Action, Wiggles! 18:16, January 17, 2016 (UTC)
LEGO Games Wiki (postponed)
Edit
I would like to spotlight the LEGO Games Wiki to promote the upcoming game LEGO Marvel's Avengers. I am an admin and the most active user of the site. The wiki already has 3,064 pages and I just cleared out the UncategorizedPages. The short pages less than 300 bytes take up 12% of the wiki, which is less than a fifth (20%). The main page shows all the games we cover. Yeah, I think it qualifies. I just need more users. SeanWheeler (talk) 16:15, January 13, 2016 (UTC)
No, that change has been cancelled. It seemed like a good idea, but applying that change got awkward. So, my request for spotlight is back on. I'd want to have a community, that way if I ever think of changes, I would do a community vote instead of being such a flip-flop. So yes, I would like to spotlight LEGO Games Wiki and not think of gimmicks. Sure hope that change I went back on didn't hurt my chances. SeanWheeler (talk) 04:06, January 17, 2016 (UTC)
Sheesh, I really should make up my mind. In case your wondering, that big change is splitting up characters between games and making a general page for each character. The old system was each variant of each character gets their own pages and variants from different games can share a page if they're similar enough. However, with redesigns, the Clone Wars, and LEGO Harry Potter Years 5-7, there are some grey areas that are confusing to whether the variants are the same or not. The game split should help remove those problems. As for what was stopping the change, I think it's just my nostalgia not liking change. So I think I should just go through with it and give it at least a month. As for now, the spotlight request has been postponed until March. SeanWheeler (talk) 15:56, January 17, 2016 (UTC)
My gardening wiki spotlight
Edit
My wiki is thegardening.wikia.com Can I have my wiki spotlighted. I am new and want a spotlighted wiki so I can get new people in my community. I need people to help me grow my wiki as it is having slow production with just me working on it. I feel dissapointed here and on the verge of giving up if I don't get more users. Please make my description under the garden wiki 'the place to lookup plants and insects' Thanks. I hope my wiki will have visitors soon. —This unsigned comment is by Scallywag05 (wall • contribs) January 14, 2016. Please sign your posts with ~~~~!
Cytus Wikia
Edit
Hello there, I am MrGZJcool, and I am an admin of the Cytus Wikia. The wikia and I have been discussing on a possible spotlight as we have not many viewers, and since Cytus is one of the most popular rhythm games out there, we want to build a bigger and better community, rather than have it revolve around 10 to 20 users at a time.
On behalf of the Cytus Wikia, I would appreciate it if we received a spotlight soon. Thank you. :)
~First Gate Overdrive 08:40, January 16, 2016 (UTC)
Big Brother Wiki
Edit
Hi I'm Scoop21, one of the Admins of the Big Brother Wiki. I am asking for everyone at our wiki, to be spotlighted. He have just about 500 pages on our site and with a new season of the show coming up, it would be the best time in order to do son. Thanks --Scoop21 (talk) 01:40, January 19, 2016 (UTC)
Gamers Fanon Wiki
Edit
The Gamers Fanon Wiki is a wiki where anyone can create any Gaming themed stories, creations, and adventures! We are currently editing 5,738 pages with over 729,123 edits, and YOU can help!
On the Gamers Fanon Wiki, you can write fanon stories about a plethora of different games, such as Minecraft, Pirates of the Caribbean Online, Assassin's Creed, and much more! You can participate in community events like writing contests, Quote of the Week, the Wiki Oscars & User Awards!
Thanks for looking at the request.
- Vice President

- The guy who submitted the request —This unsigned comment is by Captain Ned Edgewalker (wall • contribs) 03:02, January 22, 2016. Please sign your posts with ~~~~!
Suikoden Wikia
Edit
Me and the other admin of Suikoden Wikia would like to request for a spotlight. We already chosen an image to be use for the spotlight and it is w:c:suikoden:File:Spotlight Image.PNG and for the caption "Be the master of your fate and change destiny."
I'm an admin.
We have over 200 contents and most of them are over 300 bytes.
Our main page have picture and it does have a slideshows gallery, there are links to our most *important contents and its is not a sysop protected page but it is protected against new and *anonymous editors.
All of our pages in Special Uncategorize pages had been already categorize.
We are not in the middle of choosing new admins no upheavals
The MediaWiki:Welcome-user say @latest.
The MediaWiki:Community-corner had been organized.
No other any offensive language had been used.
We will be waiting for you response... Thank You...
Milkandchocolate (Message Wall) 03:47, January 24, 2016 (UTC)
White Day Wiki
Edit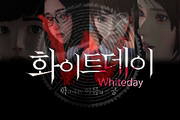 White Day Wiki could really use a spot light now like the rest other Wikis, much like our affiliates on RE Wiki. Jacob Mrox (talk) 09:32, January 26, 2016 (UTC)
LEGO Marvel and DC Super Heroes Wiki!
Edit
Hello!
My name is Rapmilo and I am the administrator and bureaucrat of LEGO Marvel and DC Super Heroes Wiki (legomarveldc.wikia.com)
I would like to apply for spotlight as I meet all the best practices requirements as outlined by the Wikia Spotlight page. In brief our wiki has 905 pages of which 20 are stubs (under 200 bytes). The wikia uses no profane or vulgar and has a customized and curated main page with links to featured articles. The wiki also has a customized community corner and a customized favicon and word mark.
Please consider my request and let me know if I get accepted.
Also, if it is possible, can the staff who reviews these requests allow for me to get a specified picture for the spotlight. If so please use the main screen art of the game, LEGO Marvel's Avengers, for the spotlight; that would be much appreciated.
Best regards,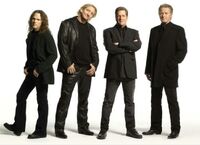 Hello, it's me. I was wondering if I could get a Spotlight for my Wiki. No, not for an Adele Wiki, but for a Wiki dedicated to the American rock band Eagles, I just couldn't think of something good for the introduction. It is a Wiki about one of the most successful bands of all time, with hits such as Take It Easy, One of These Nights, Desperado, Take It to the Limit and, of course, how can I not mention Hotel California, consisting of Don Henley, Joe Walsh, and Timothy B. Schmit. But the Wiki reaches further than that; of course it's also about former members Bernie Leadon, Randy Meisner and Don Felder and the (sadly) recently deceased founding member Glenn Frey. Their solo careers are included as well and there are polls where anyone can give his pick for the best Eagles songs and albums. Eagles Wikia is a quite new Wiki and almost as a whole created by me, but it's still far from finished. Because help is always appreciated, I would like to attract fellow Eagles fans and therefore I want to request a Spotlight for Eagles Wikia so we can Build the Perfect Beast (Yes! Finally! An Eagles reference! Or actually a Don Henley reference, but fair enough)
I hope the Wiki meets the requirements. Thank you in advance,
Teh Sweggurboi (talk) 14:56, January 28, 2016 (UTC)
Hello. I want that My Miis Wiki will be spotlighted. I made a spotlight before, that means this is the second one. The wiki has over 400 pages, has an active admin, has over 300 pages that aren't stubs, has a good category structure, uses the welcoming tool, has customized the Community Messages etc...
The text will be: "Create and share your Mii characters!"
PhilippL (Talk • Contribs • Guestbook) 16:00, January 28, 2016 (UTC)
Jane the Virgin Wiki
Edit
http://janethevirgin.wikia.com/wiki/Jane_the_Virgin_Wiki
Five Nights at Freddys World Wiki
Edit
I would like to request a spotlight for this wikia. I am a admin on it.
http://five-nights-at-freddys-world.wikia.com/wiki/Five_Nights_at_Freddy%27s_World_Wikia

Thanks
ADTMP (talk) 06:11, November 24, 2015 (UTC)
Ben 10 Fan Fiction Wiki
Edit
Hello! I'm one of six admins at Ben 10 Fan Fiction Wiki, and I'm hoping it could get spotlighted. Through community efforts we've managed to eliminate all uncategorized pages, reduce the stubs to 13% of the wiki and eliminate all candidates for deletion. I've also gone through the other requirements and we already seem to fit. Thank you! 
I am vengeance. I am the night. I am BATMAN! (talk) 15:11, January 31, 2016 (UTC)
Plants vs. Zombies Roleplay Wiki
Edit
Hello.
Seeing that there are many fans of Plants vs. Zombies who don't even go to the info wiki, I am requesting for my wiki, Plants vs. Zombies Roleplay Wiki, to be promoted.
All the requirements have been matched, however, we are right now in a mass demotion session, and the home page is under overhaul. The wiki is two years old, and is active - being ranked 1,000-1,200 WAM rank. 
Our plans right now are to increase activity, and one of our objectives is becoming the biggest roleplay wiki, and being ranked under 500 in WAM. Thank you, ME. LINKFAIL. ZOMG WHAT I DO. See zum crappy announcements 17:21, February 1, 2016 (UTC)
FNAF Fanon Wiki
Edit
I think The FNAF Fanon Wiki should have a spotlight. We need more users for the wiki to make it popular. Besides it has 241 pages. I'm cool with this 22:01, February 1, 2016 (UTC)
The Sherman Brothers Wikia
Edit
Hi I'm the creator of the Sherman Brothers Wikia, it has been three years since I created it and I haven't got much users in it so it can be helped getting improved, now that I made 200 articles, please put The Sherman Brothers Wikia in the spotlight so it can attract more. Walt Disney, Jr. 23:35, February 1, 2016 (UTC)
The Binding of Isaac: Rebirth Wiki
Edit
Hello! The other admin and I on The Binding of Isaac: Rebirth Wiki (http://the-boi-rebirth.wikia.com/wiki/The_Binding_of_Isaac:_Rebirth_Wiki) were wondering if we could get our Wiki spotlighted to increase the number of editors allowing the Wiki's pages to grow and be more easily created/filled. We've been working hard over the past couple of months to fill the criteria. If any of the criteria for a spotlight is not filled out, please message me. I'd love to know how we could improve our chances of getting a spotlight.
Hux, FNaF Wiki, BoI: Rebirth Wiki 22:39, February 2, 2016 (UTC)
The 100 Wikia
Edit
Hi, I'm one of the Admins on The 100 Wikia for the TV show and novels of the same name. We meet the requirements and would please like to request a Wikia Spotlight. Skyzy (talk) 19:50, February 3, 2016 (UTC)