What is your username? Dr.Fudge
Please link to the wiki here: http://game-of-deadbolt.wikia.com/wiki/Game_of_Deadbolt_Wikia
How many edits have you made on that wiki? 16 and I am currently editing. (most of the editings were to create pages that now have chunks of info about the game with a lot of images)
How many days/months have you been editing there? 2 days
On the Special Pages → Special:ListAdmins when was the last time an admin edited, and who was it? ArloTheEpic, August 13, 2016
Any other information: The wiki is poorly made, with a lack of a wordmark and a decent background. Despite being created 3 month ago, it only has 7 pages (counting the 3 I made) and most of the existing pages were had little o no info, with no more than 2 lines and 1 or none images until I came and started updating the pages and adding new pages with lots of info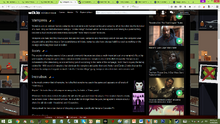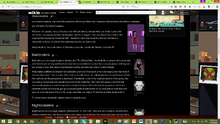 The pages I made in the little time I have been in this wikia
http://game-of-deadbolt.wikia.com/wiki/Achievements
http://game-of-deadbolt.wikia.com/wiki/Zombies
Are you starting to see what I mean?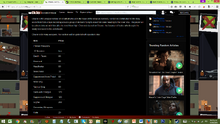 Here is a comparation between my edits and the latest edit that was not made by me (The green ones are the mines, except in the last one).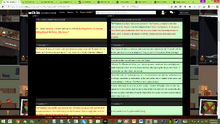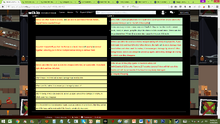 What I am trying to say here is that I want to have admin rights, not because i wanna usurpate Arlon or feel important, is because I really enjoyed Deadbolt and I wanna make him a decent wiki, but without admin rights I can't make it as awesome as I want or add as many things as I would like to add, such as making a new wordmark, and further customizing the wikia.
Now I will continue to edit the vampire page
Unofficial response: (Please wait for an official response by a staff member)
As per the adoption guidelines, an admin/bureaucrat must be inactive for at least 60 days before you can adopt the wiki. You will have to ask ArloTheEpic for admin rights. —
Monochromatic Bunny
|
☎
21:27, August 16, 2016 (UTC)