Ad blocker interference detected!
Wikia is a free-to-use site that makes money from advertising. We have a modified experience for viewers using ad blockers

Wikia is not accessible if you've made further modifications. Remove the custom ad blocker rule(s) and the page will load as expected.
What is your username? - DarksideQueen17
Please link to the wiki here: http://misticpets.wikia.com/wiki/Misticpets_Wiki
How many edits have you made on that wiki?-315
How many days/months have you been editing there? -Since August 12, 2016. (28 Days)
On the Special Pages → Special:ListAdmins when was the last time an admin edited, and who was it? -Username is Misticpets and they last edited Nov 23, 2008
Any other information:I have been the only user to edit in this Wikia page since 2014.
Unofficial response: (Please wait for an official response by a staff member)
I see that you've been working very hard on the Wikia and the only other user (the founder) last edited about 8 years ago. From what I see, you meet all the requirements and this also seems to have been your first adoption, meaning that you haven't made any adoptions within the last 30 days (or at all, even). I wish you great luck on making this Wikia great :)
WolfLord315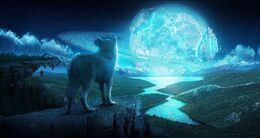 10:30, September 19, 2016 (UTC)