What is your username? Prax150
Please link to the wiki here: http://silicon-valley.wikia.com/wiki/Silicon_Valley_Wiki
How many edits have you made on that wiki? 19 (at time of writing this)
How many days/months have you been editing there? 1 week
On the Special Pages → Special:ListAdmins when was the last time an admin edited, and who was it? XD1 on 5 May 2016
Any other information: There are basically no other active contributors on the wiki, and I would like admin rights to keep it up to date.
Unofficial response: (Please wait for an official response by a staff member)
You seem to meet all the requirements for the adoption. Now you just need to wait for a staff member. Good luck! :)
WolfLord315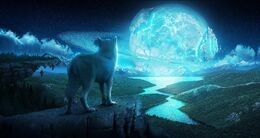 22:24, September 19, 2016 (UTC)
Ad blocker interference detected!
Wikia is a free-to-use site that makes money from advertising. We have a modified experience for viewers using ad blockers

Wikia is not accessible if you've made further modifications. Remove the custom ad blocker rule(s) and the page will load as expected.