What is your username?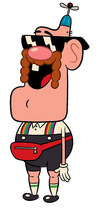 [Crossovers] ✪ Almost Naked Animals Wiki ✪ Adoptive Owner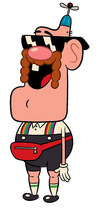 01:40, March 19, 2015 (UTC)Crossovers
Please link to the wiki here: http://es.animalesencalzones.wikia.com/wiki/Wiki_Animales_en_calzones
How many edits have you made on that wiki? 11
How many days/months have you been editing there? 1 day for latest edit (as of March 17, 2015)
On the Special Pages → Special:ListAdmins when was the last time an admin edited, and who was it? It was Martin Olivares Villaorduña, and he last edited October 1, 2011
Any other information:
It is in Spanish, but it is in desparate need of repair and upgrading of features, and I, User:Crossovers can understand Spanish. Also, when I requested for an adoption of the wiki on the Spanish version of Community Central, it was denied, despite the fact that it is in need of repair!
Unofficial response: (Please wait for an official response by a staff member)
Hi there! Can you go over to
w:c:es.community
? They take all Spanish adoptions! Good luck, and remember to keep editing. :) ~
Awesome
Orange
89
, Council