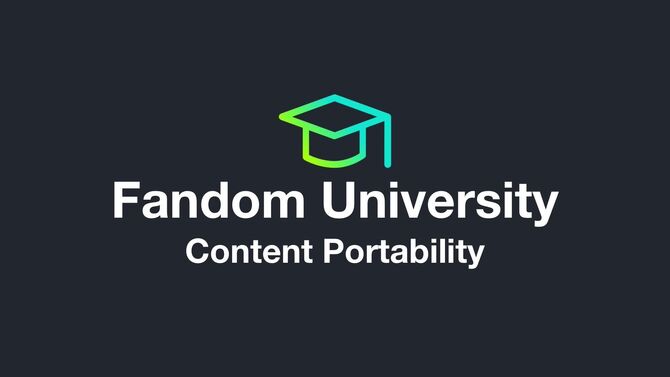 This video is an introduction to content portability. It's about making sure your wiki's content looks good on all types of displays and devices!
Additional Resources:
Intro to Mobile - A brief look at what options smartphone users have for accessing Fandom communities.
Help:Curated main page - Details about how you can quickly populate your wiki's mobile main page with the latest and most exciting content from your community.
Help:Wikitext best practices - Tips to make sure that you're using wikitext in a portable and mobile-friendly way.
Ad blocker interference detected!
Wikia is a free-to-use site that makes money from advertising. We have a modified experience for viewers using ad blockers

Wikia is not accessible if you've made further modifications. Remove the custom ad blocker rule(s) and the page will load as expected.