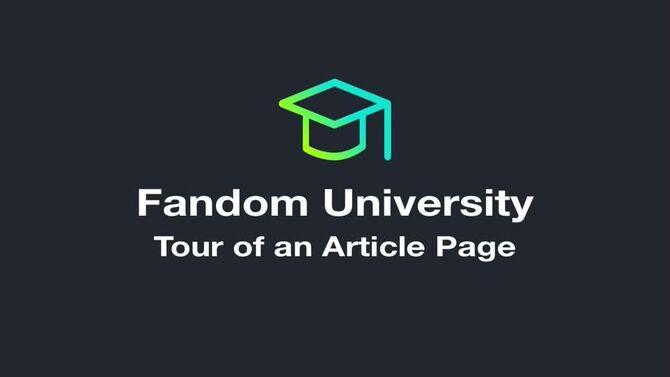 In this class we'll be taking a tour of an article page on Fandom, and showing you how you can find more pages about the topics you're interested in. After watching this you'll be able to confidently navigate around a Fandom community, and find new ones to explore.
Additional Resources:
Help:Preferences - Find out more about options related to your Fandom account.
Help:Profiles - Explore what you can do with your own Fandom profile page.
Ad blocker interference detected!
Wikia is a free-to-use site that makes money from advertising. We have a modified experience for viewers using ad blockers

Wikia is not accessible if you've made further modifications. Remove the custom ad blocker rule(s) and the page will load as expected.