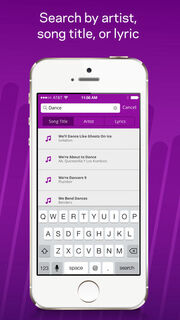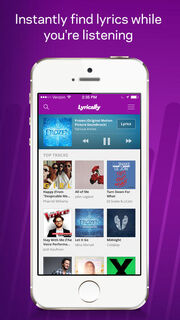 Lyrically is a free smartphone app available for users on Android and iOS, so long as they are located outside of the European Union. Within the EU, this app is unavailable due to legal reasons. It provides quick access to every song in LyricWiki's community-powered database of over 1.8 million songs. You can find lyrics using the search function and automatically find the lyrics for the song currently playing in your device's music player. For some songs there is also a link to purchase the song or a ringtone.
How to get the Lyrically Lyrics app
Visit the Google Play Store on your Android phone or visit the Apple App Store from your Mac or iOS device for the free download of the Lyrically Lyrics app.
Search tips
Search Lyrically by artist, song title, or lyric word/phrase. Tap artist names or album names to browse deeper into an artist's catalog.
Lyrically also integrates with your favorite mobile music players for easy access to lyrics anytime you're listening to music. So next time you're wondering what that singer is talking about, simply open up Lyrically and the lyrics will be there waiting for you. Basic player controls are right there in the app.
Supported music players
Lyrically for Android supports many players including: Google Play Music, Pandora, and Spotify. On iPhones and iPods Lyrically supports the built-in Apple Music app.
See also
Further help and feedback