Talk:Changing your username
86,779pages on
this wiki
Got a question about this topic?
Head on over to the Forum!

You can use this space to suggest improvements to the help page.
I WANT TO CHANGE MY USERNAME, BUT I CAN'T!!!!!!!--An awesome user, who admits she's a fan of Togepi! 18:10, April 2, 2011 (UTC)
There are very clear instructions of what to do on the page its self. --Uberfuzzy 00:35, April 5, 2011 (UTC)
When you change your username...
Edit
...will you still keep your badges? AnnoyingOrangeandClassical PianoGABS 10:06, May 26, 2011 (UTC)
Yes, you will.

Mark

(

talk

) 15:12, May 26, 2011 (UTC)

Sorry if the questions are getting irritating, but what if the renaming process took so long that your Wiki Love counter has to reset? AnnoyingOrangeandClassical PianoGABS 13:58, May 27, 2011 (UTC)

Then it will, unfortunatly enough, reset. However, if you make an edit right before you get renamed, and edit right after it's done you should be fine. IIRC the rename process doesn't take 24 hours unless you've edited several thousand wikis.

Mark

(

talk

) 15:00, May 27, 2011 (UTC)

Oh, god. =) Well, my counter is currently at 58/60, so I'll call in a couple of days before making a request. Thanks for the help! It has been greatly appreciated. AnnoyingOrangeandClassical PianoGABS 09:38, May 28, 2011 (UTC)

BTW, I have contributed on like, (I don't really know) 50 wikis, maybe? But on one of my wikis, I have about 10,000 edits. Does this count for anything? Again, apologies if the questions are getting irritating. AnnoyingOrangeandClassical PianoGABS 09:39, May 28, 2011 (UTC)
Afterwards...
Edit
Hi, I'm Byzantium 3000 from Brickipedia.
After I got my username changed, I noticed that I was 1000th on the leaderboard, even though I was third previously. Usually, I would never have notice, as I normally edit in Monobook. But I was just trying the new wikia look for some duties, and that's when I noticed it. Is it a glitch?
Sincerely,
Nevermind, it solved itself. =P
Love when that happens :) --Sarah (help forum | blog) 20:33, July 5, 2011 (UTC)
im user: im not telling.
Edit
yes hi im wondering weare do i type the redercect thing??
I am not quite sure what you are referring to. Can you give some more details? Thanks, --Sarah (help forum | blog) 16:44, August 19, 2011 (UTC)
How do you change your username? My other Account is still active, but I want to change it. Thanks! --Kyuremmesprit10 20:46, September 15, 2011 (UTC)
What about our profiles?
Edit
If we change our username, everything that's writting on our profiles, will it be erased? Then would we have to re-write it? TeamCullen 14:48, October 25, 2011 (UTC)
Your talk pages gets moved to your new username. So you won't lose anything. If you do - please let us know at Special:Contact. Sarah (help forum | blog) 17:05, October 25, 2011 (UTC)
When is says name, do you enter your real name, or your username?
When you edit the top of your profile, it asks you "What's your name?" This is an opportunity to enter an additional name (your real name or a nickname) in addition to your username. It does not change your username. If you wish to be called by your username, you can leave this field blank. If you wish to change your username, you can contact staff at Special:Contact with the request. Hope this helps! --Dopp
(help forum | blog) 18:09, November 14, 2011 (UTC)
So I have to actually email a admin/bureaucrat? Or can I just ask on a talk page. I don't really want anyone to know my email.--Only the faithless will perish, but those without cannot be punished. 07:17, January 5, 2012 (UTC)
You only have to send an Email in via Special:Contact, this means that the Wikia staff will get your Email address. But the system already knows that from your pereferences. No users will know it. Hope this helps :) Starfleet Academy "Live long and prosper." 05:38, January 11, 2012 (UTC)
Editcount
Edit
Will the editcount reset if my username is changed? Sorry if the question was already asked :) Ivystar the intelligent she-cat...... Chat with me!! 12:41, February 4, 2012 (UTC)
No, it won't. On Bandipedia, where I am a bureaucrat at, I've seen several users change their username and the number of edits they have does not reset. EpicWikipedian 12:46, February 4, 2012 (UTC)
I BADLY need my name to change and I used Facebook for Wikia. Can I change my name still? Zaid184 (talk) (profile) (blog) 12:10, February 25, 2012 (UTC)
How long......
Edit
Can your username be? If i decide to change mine, then it will be quite long...... There is a time for all things, and the end of a thing is better then the beginning. 17:58, February 27, 2012 (UTC)
Power, Badges, etc..
Edit
So, I'm an Admin on a wikia and I want to change my username. If I do it, will I keep my Admin powers, badges, edit count, profile page and such? And what happens if someone goes to my old page, like /User:"old username"?
Johnny: Musik Maniac. Need help? Sure! 14:46, August 5, 2012 (UTC)
Yes. You will retain everything. --(Talk to me) 12:12, August 7, 2012 (UTC)
New accounts
Edit
Help:Changing_your_username#Advanced suggests that making a new account is an alternative to using the rename function.
Is this pretty much the only alternative if someone wants to change their account name a second time since we're only limited to 1 change?
When it mentions that individual wikis have policies against sockpuppets, does that mean that this is only a localized taboo? Having it suggested here seems to imply to me that it's acceptable to do with Wikia as a whole?
Also does anyone know, when staff rename an account, if there is a limit to how many user (and user talk) pages that Wikia will automatically move when staff do this action? I noticed with some moves that these were automatically moved but in other cases it did not occur and the users had to manually redirect their pages themselves. Moving was only possible on wikis where the users were admins themselves. +Yc 09:07, September 19, 2012 (UTC)
Can accounts be usurped? --Tim4christ17 talk 00:52, November 16, 2012 (UTC)
Not on Wikia, no.  

Monchoman45

  

Talk

  

Contribs

  

Skystone

 

 07:50,11/16/2012 

I think it would be good to allow this if it is possible to scan an account's activity across wikis to see if they have actually edited. Merely existing and logging in doesn't seem like reason enough to wall off a name entirely. Like has this guy ever edited? That's what I wanted. A lot of people who do renames had to pick second choices due to this policy. Even if someone had a minor amount of edits on a project or two, I'd just wipe it if it was spammers or something. +Yc 07:20, January 29, 2013 (UTC)
New username
Edit
I'll change my username to Derpy Hooves.
Yalo-Rhi (talk) 15:30, December 4, 2012 (UTC)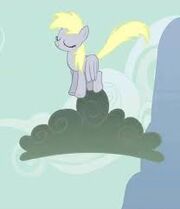 Once and only once
Edit
How would we move to appeal this process? I think even 'once per decade' or 'once per 4 years' would be fair. Would 1 per year even tax the system that much? Renaming consumes more resources the more edits someone has made, but presumably those who make more edits will want to rename less often anyway. +Yc 07:24, January 29, 2013 (UTC)
I read the article but it does not say what part of the wiki to go on to change it
I applied to change my username yesterday. I entered my name, checked off the two boxes, etc. But it said that while the process is taking place, I will be blocked from editing. However, I can still edit. Has the renaming process even started yet? Also, how long might the process take? I have only edited on about 5 wikias total, and the most edits I have made on one is about 650. Easter Egg (talk) 13:41, September 15, 2013 (UTC)
If I have two accounts, A and B. Can I change the username of A, then change the username of B to the old username of A? Basically, can I change the username of B to A if I change the name of A? Thanks in advance. —This unsigned comment is by 68.13.242.145 (wall • contribs) . Please sign your posts with ~~~~!
No. It is not possible to rename an account to an existing account. Rappy 01:14, October 14, 2013 (UTC)
Two questions
Edit
A) Can I rename my account on a single wiki (i.e. separate one of my accounts from the global one)?
B) Is this possible to erase all traces of my old name (i.e. no redirects from the old name's page, etc.), like the right to vanish in Wikipedia?
Thank you!
Fo01 (talk) 11:08, December 22, 2013 (UTC)
Unfortunately, the answer to both is no. If you have further questions or concerns on this matter, please send them to us. Rappy 19:52, December 23, 2013 (UTC)
While requesting for my username to change, if I edit, will all those edits done within the timeframe after I requested a change be lost? Melody6 (talk) 21:16, January 21, 2014 (UTC)
No. You are blocked during the rename so that you cannot edit during the rename. This means that all edits before will be under your new rename after. Rappy 22:16, January 21, 2014 (UTC)
Inactive names
Edit
Is it possible to request the name of an inactive user who has less then X edits on any wiki? — Temujin96 (talk) 04:58, January 26, 2014 (UTC)
No. It is not possible to request the name of any inactive user regardless of edit count. Rappy 06:28, January 27, 2014 (UTC)
TwilightReaderFan
Hoping to change my name to FictionReaderFan
I want to change my username to Captainfalcon07! Call me... ObjectionMaster2001!
When will the change occur?
Edit
I changed my username and it said they'd get back to me in 2-3 days. Does this mean my username will be changed then? Will I get an e-mail alert when it happens? I'm a bit confused.
{{SUBST:User:MaraJaffray100/SignatureV}} 00:54, March 15, 2014 (UTC)
That email you got was an automated response letting you know we received your email. It still needs to be addressed by a staff member to start the process. I have done that now. You should receive an email shortly that tells you I have started the process. You should also receive another one once it is complete. Rappy 00:59, March 15, 2014 (UTC)