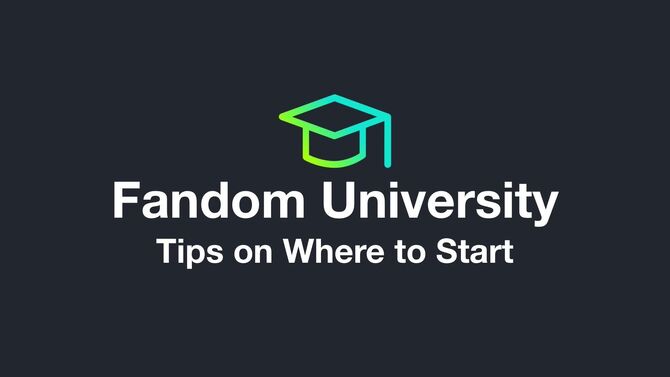 This class provides some general tips for exploring Fandom communities as a new user. The next classes in the 'Welcome to Fandom' study track take a deeper dive into some of the subjects covered in this video, so keep watching and learning!
Additional Resources:
Help:Glossary - This lists some common words and phrases that you might encounter on Fandom. It's a great resource if you're not sure what someone's talking about.
Help:Community Guidelines - These are general guidelines for participating on Fandom. Some communities may have additional guidelines, but the ones listed here are usually good to follow anywhere.
Ad blocker interference detected!
Wikia is a free-to-use site that makes money from advertising. We have a modified experience for viewers using ad blockers

Wikia is not accessible if you've made further modifications. Remove the custom ad blocker rule(s) and the page will load as expected.