| | | |
| --- | --- | --- |
| " | Sometimes your death is your only way to freedom. | " |
(\_/)
( o.o)
(U U ) This is Bunny. Copy and paste Bunny into your profile to help him gain world domination. (Do it now!)
Welcome to my Userpage!!
Hello <insert name here>, and welcome to my profile!
I just would like to say that, as you can probably tell from my screen name, I absolutely love the Percy Jackson and the Olympians series as well as the Heroes of Olympus. They are my most favorite books of all and I can't say which book is my favorite because most of them are just so good. But I can tell you my favorite characters.
Percy is my number 1 favorite of all (duh) because he's just the nicest guy I've ever read about it. Annabeth is my second favorite demigod, even though she's a pain to Percy sometimes. I also really liked Luke, despite what he did.
I am currently writing a story about Annabeth and her best friend that is my own character. Her name is Jasmine and I absolutely adore her. The story is published on fanfiction.net (a link to it down below), with the prequel to it about Jasmine's parents as well. I've created a wiki for those stories, When Worlds Collide Wiki, and publish them on there too, and a couple of other sights.
The story will follow the book series as much as possible with the addition of Jasmine, but it will be in my version of it with a few other extra characters of my own. Here's the summary for it:
Annabeth has spent most of her life on her own, before she ran away. But what if she wasn't alone? What if there was someone with her? Someone she could count on, someone who cares, beside her wherever she goes? Annabeth will learn just how much she needs her best friend, and how much her best friend needs her.
Now, about Percy. Unfortunately, he won't be in the story for a while, which sucks because, as I mentioned, he's my favorite character. I can't wait for you guys to see it. Or read, actually.
I am a huge fan of How to Train Your Dragon. I just adore Toothless! He is so loyal and just so cute! I have yet to read any of the books, but I have watched both of the movies and every episode of the series and I will always continue to do so because it's just the best. He's also in my story. I just couldn't not add him to it.
I am an admin on way too many wikis to list, but the most imporantant one is, of course, the How to Train Your Dragon Wiki. That wiki has the most incredible users I've met on Wikia, ones who really just want to focus on How to Train Your Dragon and it's wiki and nothing else. They're not really that interested in socializing, which I guess is just fine with me since I'm not much of a socializer myself. They also take part in the wiki's Discussions, every once in a while, and they don't seem to have any problem with them either, unlike most other wikis I've seen.
Send me a message on my talk page/message wall if you wish to speak to me about whatever you want!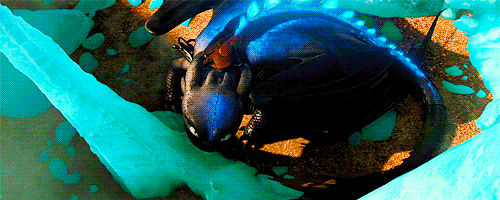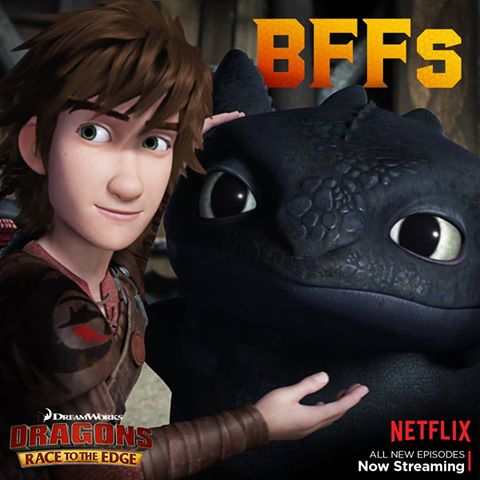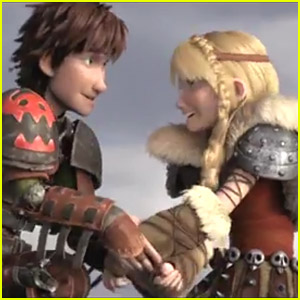 I do not believe the definition or meaning of respect ever changes. Unfortunately, many people have different interpretations of what the definition of respect is, mostly due to what they were taught it means, and through reading what others have said about it. It is true that many children in modern times do not have respect instilled in them, but it is important to grasp the true meaning.
I think that even a great many Martial Artists do not really understand the original meaning of the word. The etymology of the term comes from the Latin "respectus," which is the past participle of "respicere." This means to "regard," or "look back at." The Latin term "specere" means to "look at" as in the words spectacle and spectator.
To respect something or someone is simply accomplished by the observer looking at the object or person, and deciding in their own mind if they see any value or worth. In many cases, it is looking back on the history, or past deeds, and finding value in where an object comes from (enhancing its worth), or what a person has done.
In this regard, respect is in the eye of the beholder, and can only be possessed within your own mind based on what you value. Contrary to common slang, it is really not something that we "give" or "get." We cannot "demand" it or "earn" it, because it is not an object to be passed around. These are idioms that misrepresent the true nature of the term respect. Many people use those terms and phrases because we have heard them before, and they made sense to us. However, they really do not speak accurately to the true nature of what it means to respect someone.
Young people often do not respect others, nor do they display a respectful manner or attitude because they have not been taught the value of things. They don't take care of personal property because they usually don't have to work hard to earn the money to buy it, or replace it when it is lost or damaged. They don't treat other people with kindness or courtesy because they don't value friendship, and don't understand what it means to be a good friend. They don't respect their elders and teachers because they don't value the knowledge and experience that we have to offer them.
Respect is a constant that remains the same, but what people value that leads them to feel a sense of respect for someone or something might change. It usually changes with age, maturity, and the experience of life when failure to observe the value of things creates hardships for one's self. Some people never learn this lesson. The Martial Art is an education about life where the value of all things is at its core—especially knowledge, education, and people. Thus, respect is essential to who we are, but it dwells within us, and can only be expressed through words and actions that share how you feel.