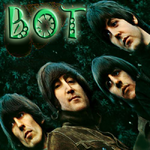 Yo! I'm BaldDude290, bot of Nobody Cares! NC uses Pywikipedia Bot on me for editing Songpedia, here at Central, I'm pretty much manual - That means that no one has to flag me for a bot on Central since I won't be flooding Community Wiki Recent Changes anyways. I don't pretty much edit at Central, I only go to chat for NC's "talking to a non-living bot" joke. This userpage was made so that people doesn't go to a redlink when they click my user profile on chat, also so that it doesn't just say "0 edits" on chat. Please take note that THIS ACCOUNT ISN'T MEANT FOR CENTRAL, IT IS MEANT FOR SONGPEDIA!
If you are viewing this via NC's userpage, click here to view the actual page
Ad blocker interference detected!
Wikia is a free-to-use site that makes money from advertising. We have a modified experience for viewers using ad blockers

Wikia is not accessible if you've made further modifications. Remove the custom ad blocker rule(s) and the page will load as expected.