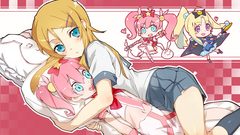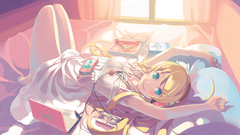 — Kirino Kousaka from Ore no Imouto ga konnani kawaii wake ga nai
About me
Since I have joined Wikia in 2011, I have been a heavy content contributor of several Korean wikis that are based on Japanese Seiyuu and Anime.
However, in fall 2013, I founded a wiki outside and started focusing on its improvement. Since then, I come here just to keep up with updates and fix small things.
You can find me on
Trivial information
My favorites are voice actress Taketatsu Ayana and Anime Ore no Imouto.
Aside from Korean, my 1st language, English, French and Japanese are applicable. Some of them may not be that proficient.