Well, hello there
Edit
I'm one of the admins' on the Ōkami Wiki, where you will find me editing most of the time. I am also a bureaucrat at Ōkami Fanon, where I co-adopted the place with Pyrostar.
Just some fan of Keldeo (the Pokemon), and the reason why my page says I am genderless is because Keldeo is genderless.
I was promoted to admin on the Ōkami Wiki because I have a lot of template knowledge, and I asked because there was a lack of active admins'. Some of my best creations I have made can be found here. I have also done a lot with revamping the templates there too, and I introduced rounded corner templates to Okami Wiki. I have also started a wiki cleanup project there also. Some of my other best creations can be found here. I have co-adopted Ōkami Fanon with Pyrostar.
Games I play
Edit
Crash Bandicoot (first game)
Pokemon
Ōkami
Epic Mickey
Many, many more
History with video games
Edit
A few months after I moved to Oregon, my mom happened to get me a PS2, and a 3 pack of Crash Bandicoot games for it. The first one I played was Tag Team Racing, my favorite (sadly can't find it though), and eventually, bought the first Titans game, I didn't like it as much as other Crash games (can't actually remember though, this was when I was 6 years old), then got MoM, the improvements were great (e.g. the ability to jump when playing as a mutant, being able to store Titans for later use, etc.) but it still wasn't a true Crash game in my opinion. Then I waited for 3 years until I realized the new Crash Bandicoot game was going to never come, and then still wonder what happened to Cortex, did he flee and hide and never do anything again, or was plotting for revenge (and another attempt to take over the world)? That never got answered, and probably never will...
Example of templates I make
Edit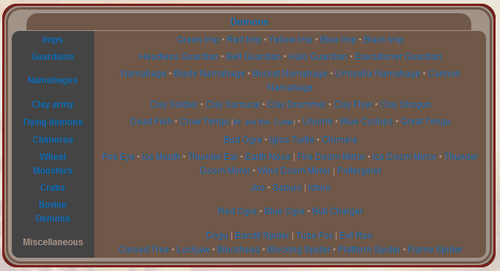 Template knowledge
Edit
Umm..don't come asking me here, see my template making guide on Okami Wiki, it shows the basics.
Favorite wikis (I guess)
Edit
More info
Edit
here it is