Note: I prefer contact on my talk page at Ghostbusters Wiki
Introduction
Edit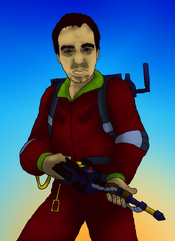 I have been editing at Wikia since September 2008. I enjoy helping out new wiki's so if you are a new admin or a user and have issues with editing a wiki, contact my Talk page.
Hi, my name is Matthew Darr Jordan and I am 32. I grew up in Champaign, IL and am currently living in Hannibal, MO. I am a artist.


M.D.J. - Pitter Patter

Yes, I made that music.
Ad blocker interference detected!
Wikia is a free-to-use site that makes money from advertising. We have a modified experience for viewers using ad blockers

Wikia is not accessible if you've made further modifications. Remove the custom ad blocker rule(s) and the page will load as expected.