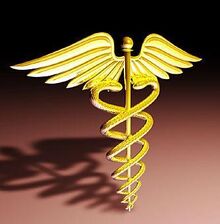 My Computers
Edit
CPU - Intel® Xeon® Processor E7-8870(30M Cache, 2.40 GHz, 6.40 GT/s Intel® QPI) 10 core.
RAM - 32 GB DDR3
Harddrives - 36 TB total space.
Video - ATI Radeon HD 6990 830MHZ 4GB 5.0GHZ GDDR5 x2 Crossfire.
Monitor - Samsung MD230X6 6X23IN Six Widescreen LCD Monitors http://img.ncix.com/images/57648_l.jpg Sound - AuzenTech X-FI Hometheater HD HDMI 1.3 Sound Card DTS-HD Dolby TRUE-HD HDMI Input Output - movie sound
ASUS Xonar Essence ST 7.1 Channel PCI Sound Card 24BIT Headphone AMP 124DB SNR - default sound
Optical drive - ASUS BW-12B1LT Internal 12X Blu Ray Disc Writer Lightscribe
http://www.panasonic.com/business/toughbook/ultra-mobile-rugged-mca-toughbook-h1.asp
Model Number: CF-H1CDJDG1M
Status: CURRENT
MSRP: $4,579 Description: H1 Health, Windows 7 Professional, Intel Atom Z540 1.86GHz, 10.4" XGA Dual Touch LCD, 80GB Shock‑mounted HDD, 2GB, Wi‑Fi, Bluetooth, Gobi, GPS Receiver, Contactless SmartCard/RFID Reader, Fingerprint Reader, 2D Barcode Reader (reads 1D and 2D), Camera, Toughbook Preferred
PhD,MD,MSocSc,MSc(Psych)
Surgeon with Sociology & Psychology Masters degrees working on Doctorates.
PATER NOSTER, qui es in caelis, sanctificetur nomen tuum. Adveniat regnum tuum. Fiat voluntas tua, sicut in caelo et in terra. Panem nostrum quotidianum da nobis hodie, et dimitte nobis debita nostra sicut et nos dimittimus debitoribus nostris. Et ne nos inducas in tentationem, sed libera nos a malo. Amen.
Ad blocker interference detected!
Wikia is a free-to-use site that makes money from advertising. We have a modified experience for viewers using ad blockers

Wikia is not accessible if you've made further modifications. Remove the custom ad blocker rule(s) and the page will load as expected.