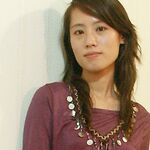 我是KaurJmeb,你可以叫我KJ。我在2006年5月-2008年10月加入Wikia,成為Wikia的一員,並協助中文社群架構建立的工作。
關於我更多的資料,可以參考中文維基百科中我個人的用戶頁,和我個人的blog
I am KaurJmeb, you can call me KJ. I used to work for Wikia as one of Wikia's Community Builders.
最直接與我聯繫的方式,是在我的對話頁中留言。
/main page /chinese wikia list /SandBox /Map /socialbookmark
Ad blocker interference detected!
Wikia is a free-to-use site that makes money from advertising. We have a modified experience for viewers using ad blockers

Wikia is not accessible if you've made further modifications. Remove the custom ad blocker rule(s) and the page will load as expected.