Luchofigo85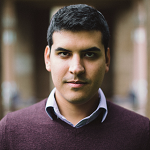 Hello everyone!

My name is Lucho and I'm a member of the Community Support team. I'm excited to be a part of the FANDOM Community, and to get to know as many users as possible.

I currently live in Santa Clara, California. I have experience in Hospitality as well as the Gaming Industry. 

I was born and raised in Lima, Peru. My hobbies include Zumba, playing soccer, and writing articles for a bay area sports web page. In my spare time, I enjoy relaxing at the beach and exploring new restaurants to satisfy my palate and stomach. Organizing is one of the things I do when I need to ease my mind; it really helps me relax.

Whenever I enjoy doing something, I dedicate myself 100%. 
My Top 3

| Videogames | Sports Teams | Movies | TV series | Books | Music |
| --- | --- | --- | --- | --- | --- |
| FIFA series (XBOX) | Cienciano (PERU) | American Pie | Burn Notice | Brief wondrous life of Oscar Wao | Iration |
| GoldenEye 007 (Nintendo 64) | San Jose Earthquakes (MLS) | El Hijo de la Novia | How I met your mother | Contante y Sonante | The Supervillains |
| Mortal Combat(Super Nintendo) | San Diego Chargers (NFL) | The Dark Knight | It's always sunny in Philadelphia | La Ciudad y Los Perros | Slightly Stoopid |

Contact:
The best place to contact me is on my  Message Wall. Or you can mail the community team using the online contact form. If you want live help, there is usually someone available on the FANDOM chat. Why not join us there?