About me
IMPORTANT NOTE: Before you leave me a message, please note that I am not Wikia Staff. I have been asked this question multiple times, and I am not Wikia Staff. But I will gladly help with any problems you have, or if you want me to edit on your new wiki.
What's Cooking With Mr. Grille
Edit
Hi, I'm Mr. Grille, and my focus on wikis is to make them chock full of info and no spam or inappropriate comments. I have created tons of wikis, and am doing my best to make them good. Head to my talk page if you have any questions, comments or responses. I have never vandalized, because I want to keep wikis safe and age-appropriate for everybody.
Funny Photo
Edit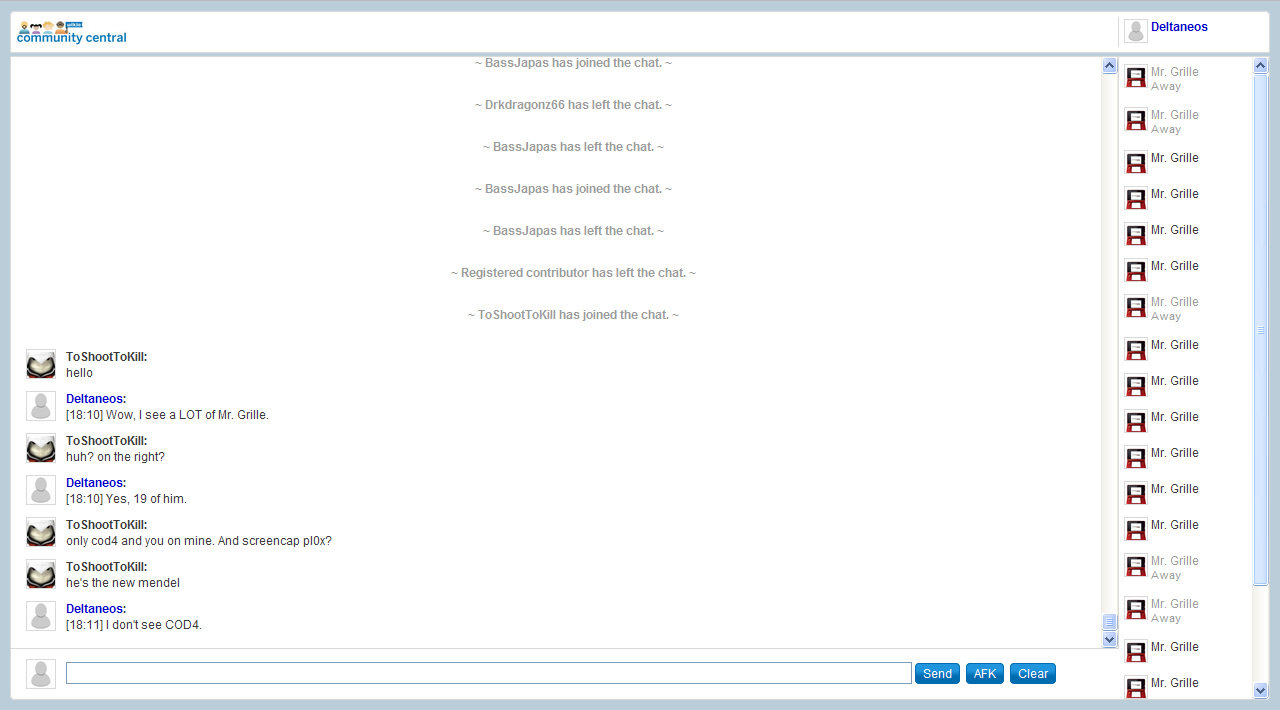 Ad blocker interference detected!
Wikia is a free-to-use site that makes money from advertising. We have a modified experience for viewers using ad blockers

Wikia is not accessible if you've made further modifications. Remove the custom ad blocker rule(s) and the page will load as expected.