Description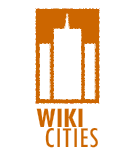 Pika² Manga[ka] (pronounced "Pikapika Mangaka" meaning: "sparkling Manga author") is a website which encourages novices to draw their own Manga, gives them advice on how to improve their drawing skills and in the end publishes their work.
Published Manga
No entry yet.
Manga still in progress
1. Tsuki to ringo no ai (Mangaka: Kimano Kisa)
2. Assi Ranma
Ad blocker interference detected!
Wikia is a free-to-use site that makes money from advertising. We have a modified experience for viewers using ad blockers

Wikia is not accessible if you've made further modifications. Remove the custom ad blocker rule(s) and the page will load as expected.