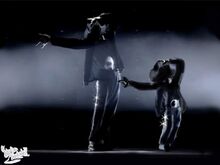 I'm a freshman in college and I'm new to doing all this stuff but I've had my account since my junior year. my favorite artists are The D.O.C, Earshot, Alien Ant Farm, MC Chris, Hollywood Undead, Michael Jackson, Eminem amongst others. One of the things I enjoy is using Audacity to "'Munkify" songs. I have more interests but I think I can only tell one withut seeming like a racist! ;)
Favorite Quote:
"You don't need a reason to help people"-Zidane (FF IX)
Ad blocker interference detected!
Wikia is a free-to-use site that makes money from advertising. We have a modified experience for viewers using ad blockers

Wikia is not accessible if you've made further modifications. Remove the custom ad blocker rule(s) and the page will load as expected.