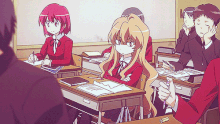 Sergio Kato's goal is to become the greatest Brazilian actor. His first attempt was in 1979. Height - His official height of 6Ft (1.80m) has been brought into question by several articles. In his career days in the late 1980s.
Sergio Kato wanted to move from BalletDancer into acting, finally achieving it when he was chosen to play the role of a Cab-Driver in 1980's in Brenda Starr' with Brooke Shields. Credited under the name " Brenda Starr(1989) IMDb." The film was directed by 'Robert Ellis Miller, and stars Brooke Shields, Timoty Dalton and Sergio Kato.
Later he played himself as Sergio Kato as a Bartender with Tracey Birdsall-Smith, on the Film
I Might Even Love You(1998).Sergio Kato as well was on the film Killer Buzz or (2001) '» directed by 'Jeff Hare.
Sergio Kato's breakthrough film was the Bete Balanço(1984) in 1984, although it was not as successful as it. In 1983, Sergio Kato starred in the promotional video "Tropical Heat at Rio".
In 1982-83, he made the first of three appearances as a model and actor on "'''Viva''' o '''Gordo'''"'' (1981)TV-Serie on the Rede Globo of Television. Director: Cecil Thiré. Sergio Kato was on the Globo Tv a soap-opera tittle: "A Indomada'''" ''he play the chacacter as'' Arnold with actor Ary Fontoura, Jose de Abreu and many others.'
The "'''Tyranny's Circus'''", Sergio was the main lead dancer and the Circus Host. The Circus went to France, Spain and England.
Sergio Kato picture from the film: 'Flying Virus ('Killer Buzz')
Return to acting
Sergio Kato's dreams: In January 1993, just weeks after leaving back to California from Japan, he was reading several new scripts for future films, one of them being the "'Only the Strong" action drama With Mark Dacascos, written and directed by S'heldon Lettich, a nice story.(1993)
Early Life In the United Sates
Edit
Sergio said: I remember I arrived here (USA) with empty pockets but full of dreams, full of determination, full of desire. I remember watching a friend of mine who spoke Portuguese and English and translated to me."
The Day After
Sergio Kato said: "I'm in show business – I am in the middle of my career. Why would I go away from that and jump into something else? "
A BRAZILIAN ACTOR in California
Edit
The recall happens and people are asking me, 'What are you going to do?' I thought about it but decided I wasn't going to do it. This will freak everyone out. It'll be so funny. All these people are asking me, 'What's your plan Sergio? I didn't have a plan.
---A mean...not yet! On April 25th of 2000, "Sergio Kato" woke up early and rode 'his Harley Davidson' motorcycle to the LAX; Los Angeles International Airport.
Liza Minelli, '''''Billy Stritch '''''with Sergio Kato in New York Off-Broadway, October 2003.
Because of his personal money from his acting career, Sergio did not accept his first contract in a movie. He stated after that being an actor cost him as much in potential movie deals, but that "it was more than worth it."
Business career
Edit
Sergio Kato has also had a very good successful business career. Following his move to the United States, Sergio – and succeed in doing so. By the age of 30, Sergio was in Las Vegas, well before his career in Hollywood. His financial independence came from a series of successful business ventures and small investments. Sergio Kato bought a Hotel in Brazil name Hotel Verdes Mares.
Actor Sergio Kato has 'Become' a 'Born Again' Christian-Truth! Since 1999, "The actor is a serious believer."
Early love life
Edit
Sergio Kato wanted an ordinary, solid life, and I was not a well-balanced man, due to my acting career, and hated the very idea of ordinary life."Sergio as "joyful personality, totally charismatic, adventurous, and athletic" but claims towards the end he became" insufferable – classical and the world revolved around him". Sergio talks of a turbulent and passionate love life with his first girl-friend Dayse. - Sergio and Dayse first date was on a Disco Dance Club. Then Sergio was on television and became very popular on 80s. They shared their relationship for three and a half years, would visit the beach all day, or have barbecues in the back yard at his home. "He's as much a self-made man as it's possible to be– he never got encouragement from his parents, his family, his brothers. He just had this huge determination to prove himself, and that was very attractive. ...I'll go all the way up knowing Sergio always loved me too. Said Dayse"
Sergio Kato Movies, Biography, Official Sergio Kato Website: Watch movie trailers, videos, and a career retrospective of the actors films. Read the Sergio Kato biography or official blog:Edit
Sergio Kato was born and raised in Alem Paraiba & Rio de Janeiro Brazil. Through his cut-up behavior, he had already obtained the nickname "Serginho" in high school. He is a graduate of Ginazio Estadual of San Joze High School. Despite good scores, Sergio says his grades weren't good enough to get him into college, where he'd planned to study dramma, but his parents did'nt. He instead decided to skip college to pursue a career as an actor-dancer.

www.sergiokato.com/sergio-kato/biog.html
Sergio Kato and his life has been a source of inspiration for many works in television and films. More About Sergio Kato - SergioKato.Com
Sergio Kato
Sergio Kato (born July 15th, 1965) was born in Brazil, and he has held U:S:; Citizenship since becoming naturalized in 1992. Actor Sergio is a professional Actor, Producer, Tv-Host and a Businessman. Began acting training at the Age of 15 Years old.and The actor had done a lots of commercials and TV comedy with Brazilian' Globo 'Tv-Series called VIVA O GORDO. Sergio Kato in 1995 - started dating his new Girlfriend (British) named Patricia K: Levi, together they booth resided at Chagall Circle, West Palm Beach, State of Florida USA – ended Relationship in 2008 in his Country of Brazil.
Early life
Edit
Sergio Kato was born in Brazil, in Rio de Janeiro. As a boy, Sergio Kato played several Sports, heavily influenced by his Brother Mazzaropi ex-goalkeeper. When his Brother Mazzaropi was a Goalkeeper in "Clube de Regatas Vasco da Gama Team" to a local Club in Rio de Janeiro, Brazil. At the age of 16, he chose acting over (Soccer) as a Career. Sergio Kato has responded to a question asking if he was 13 when he started theater: "I actually started acting training when I was 15, but I'd been participating in sports, like soccer, for years, so I felt that although I was slim, I was well-developed, at least enough so that I could start going to the gym and start making acting career. My father had wanted me to be on a Military FAB – Brazilian Air Force. Sergio Kato took acting classes at O TABLADO in Rio de Janeiro, where he also frequented the local movie theaters idols. "I was inspired by individuals like John Travolta and Al Pacino. "As a teenager, I grew up with my brothers". His remarkable accomplishments allowed me a sense of what was possible, when others around me didn't always understand my dreams.. Jhony Franklin has been part of everything I've ever been fortunate enough to achieve a ballet dancer as well" In 1971. "It would make me sick to miss a acting classes... I knew I couldn't look at myself in the mirror the next morning if I didn't do it."When Sergio Kato was asked about his first movie experience, he replied, "I was very young, but I remember that I want is to be on live-theaters. Sergio did immigrate to the United States. Dayse Senna, his first serious girlfriend, has said he informed her of his ACTING and modeling career, then went to the Brazilian Air Force FAB -
'In an interview with 'T'''V-FAMA (Sergio Kato told how he's career went) in Brazil back ''' in 2004. Therefore, I became a rebel. Every time I got hit, and every time someone said, 'you can't do this,' I said, 'this is not going to be for much longer, because I'm going to move out of here. I want to do well. I want to be somebody.'===Early adulthood=== Sergio served in the FAB Brazilian Air Force in 1982. Sergio Kato Move to France and then went to the United States.
Sergio Kato, who dreamed of moving to the United States since the age of 14, and saw Al Pacino as his own dream avenue. Realized his dream by moving to the United States at the age of 23, speaking little English. "Naturally, when I came to this country, my accent was very bad, and my accent was also very strong, which was an obstacle as I began to pursue my acting career. "There he went to acting trained as an actor at The UCLA', in Los Angeles', California.
After taking some English classes at California High School, and then he earned a UCLA School of Theater, Film and Television in the State of California, where he graduated as a professional actor.
Sergio Luiz Pereira better known by his screen name of Sergio Kato
                 Sergio Cinema

My favorite pages
Edit
Add links to your favorite pages on the wiki here!
Favorite page #2
Favorite page #3