I'm Sebastian.
I make contributions as well as edits to wikipedias.
I've put profiles on wikipedias I actually do manage. I am a Bureaucrat/Founder for Deadpool, Snake Wiki & Vegeta Wiki.
I train as a swordsman. I love manga, RuneScape & Halo. You can reach me on RuneScape as Avenger 1992.
I love to skateboard and talk with just about anybody.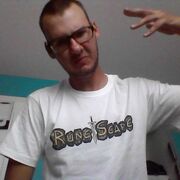 I have taught myself the way of the ninja rambo we see occasionally on T.V. Like Ryan Reynolds interpretation of the Jameson's Mamba or Storm Shadows interpretation of a peach Taipan.
My spirit animal is the Malayan Pit Viper and I am a Warrior of the Snake!