Victory

Not

Vengeance
---
[ What inspires in us this madness that our existence should be defined? ]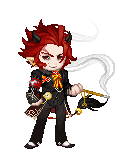 Hello there, I am Tatzel and you may have seen me around here and there. I enjoy editing and will often pop by wikis and add or correct something. Just don't ask me to code something, I suck balls at it. Thank god for Google.
I have a myriad of interests, too many to properly list. I enjoy games of all sorts and various genres of indie and electronic music. Above all though, I love VNV Nation, as hinted by the top.
Currently I am a little less active in general, seeing as relationships come before wiki dwellings.
More to come at a later date, I suppose.
Active wikis:

| | |
| --- | --- |
| | DragonVale |
| | Mino Monsters |
| | Pocket Frogs |


Where you might find me outside of Wikia: