Ad blocker interference detected!
Wikia is a free-to-use site that makes money from advertising. We have a modified experience for viewers using ad blockers

Wikia is not accessible if you've made further modifications. Remove the custom ad blocker rule(s) and the page will load as expected.
Danny Horn : Senior Product Manager
Hi, I'm Danny -- I'm a Senior Product Manager at Wikia, and I work on making changes to the site that make things easier and more friendly for readers and contributors.
These days, I'm working on projects that help Wikians talk and get to know each other -- including chat, user messaging, forums and profiles.
I started out at Wikia in 2005 as the co-founder of Muppet Wiki, which now has an amazing community and more than 20,000 pages. I fell in love with wikis, and I haven't been able to do anything else since!
I started working at Wikia in 2007, and now I get to follow my passion -- making wikis more accessible and fun, so that everyone can grab a pen and write about the things that they love.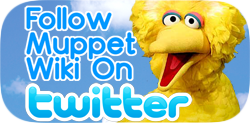 Theme designer samples
Edit