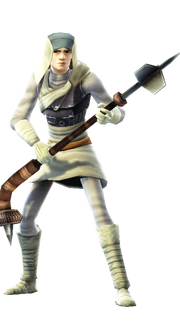 | | | |
| --- | --- | --- |
| " | Mos Eisley Spaceport. You will never find a more wretched hive of scum and villainy, we must be cautious. | " |
| | ~ Ben Kenobi | |
Hello, I am known as Wuher MosEisley in SOE's MMO Clone Wars Adventures and Free Realms. I started playing CWA in November 2010 and FR in November 2011. I am also SOE gamer of the Month November 2011
I started contributing on Wikia in June 2011, on the Clone Wars Adventures Wiki and I have been a daily contributer to wikia since. Around September 2011 I created a new wiki for the Clone Wars Adventures community named Clone Wars Adventures Character Wiki, it has a great growing community of daily contributors.
Around March 2012 I adopted the FreeRealms wiki and about a year later, around March 2013, the FreeRealms wiki became an Official wiki.
I hope to see a great community here at this wiki and if you would like to contact me, you may do so on my Message Wall.