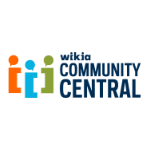 Welcome to Central Wikia, Xd1358!
We're a friendly community here; most of us are active on an individual wiki, and many of us are active on more than one.
If you're looking for help, a help wiki can be found here, and you're welcome to ask the community questions on the Help Desk. If you need assistance from a staff member, you can contact the Community Team using Special:Contact.
You can get live help from community members and staff in our IRC channel. There are also channels for larger Wikia and their communities. Here you can socialize and get to know your community!
If you have an idea for a new wiki, please create one! Check out our list of new wikis and see if any of them interest you. A directory of existing wikis is also available.
Finally, please keep an eye on the recent changes to see what the community is up to here.
Enjoy! -- MtaÄ (Talk) 15:35, October 3, 2009
Thanks! Xd1358 15:36, October 3, 2009 (UTC)
du har fel
Edit
det är inte vandalsim det är förbättring,dessuom så är det jag som skapat Rune Haako och Gilramos Libkath sidorna
du försör
Edit
jag tycker snarare du förstör du lägger in två källor om Gilramos Libkath den ena att han var på Geonosis i episod 2 och den andra i bakom scenen där det stod att det inte är han som är med Gunray i episod 2
Why do you keep removing my article. It is not "vandalism" because the information I am adding is not false. This site is for its members, which consist of those passionate about Star Wars to contribute to these great articles. What I am adding is not false, it just adds more detail. Please stop removing it.
"The Jedi came out in a sudden and ferocious charge against the clones, many of them wielding two lightsabers as they had taken up those dropped by their fallen comrades. After a fierce fight, the three Masters were eventually cut down and killed along with their fellow Jedi, and security force allies."
Re: Links
Edit
That's just for editing the header, though. Will it also add the language links to the whole of the recent changes? - Brandon Rhea (talk) 16:05, April 6, 2010 (UTC)
Hey, I apologise for that letter I gave you. You don't care about my wiki, so please leave it alone, along with my talk page.
I will pay more attention to Wikia's policies. I promise.
Sorry about the letter I gave you,
HoloNet Kamino 17:29, August 5, 2010 (UTC)
Also, I'll send you a copy of my next book, in Finnish, it will be out in November.
Maybe we can be friends.
You told me not to modify your comments. Sorry, but I will block out the bad words. I can't live with that on my talk page. I will block out the bad words only.
Sorry about that letter. I didn't mean to curse that much, I just was mad.
Sorry,
HoloNet Kamino
Sorry To Hear That
Edit
Sorry to hear that. I was trying to be nice to you. I was modifying my wiki. I told you that.
So I guess we can't be friends.
I don't want bad words on my talk page. That's all I modyfied. Don't you understand that? Do you know what American bad words are?
Sorry,
HoloNet Kamino 19:40, August 5, 2010 (UTC)
It's perfectly legal to use an IP Address to find somebody. Police do it all the time. It's a legal threat.

HoloNet Kamino 19:45, August 5, 2010 (UTC)
Sorry then. I will remove any content on my wiki that vilolates the terms of use. But you violated a term of use too. It says that you have to go though things in a nice, polite manner. You came onto my wiki and immediatly vandalized and critisized. That's the reason why I left the message. I am removing the content on my wiki now. I should also report you to wikia. (Please don't respond, I am leaving the community)

HoloNet Kamino 20:30, August 5, 2010 (UTC)
I admit it too
Edit
I admit it too, sometimes I'm a grumpy moron when I don't have enough sleep. I didn't get any sleep yesterday. Sorry though. I deeply apologise. I will not make any more personal attacks.
I am deeply sorry that I lost my temper with you, and threatened you.
Please forgive me.
I'm very sorry,
HoloNet Kamino 20:36, August 5, 2010 (UTC)
I will also use your advice. I will not use words that I can't tolerate. I apologise.
I didn't aproach the situation in a polite manner. I'm sorry.
By the way, your English is very advanced, good job! I'm not critisizing, I'm complimenting.
HoloNet Kamino 20:40, August 5, 2010 (UTC)
Messages
Edit
Sorry to keep leaving so many messages, but I need to say this.
You may not care, but I'm going to unblock you from my wiki.
I was the moron. I admit that now.
HoloNet Kamino 20:47, August 5, 2010 (UTC)
Sorry for the fanon. I didn't know about this other wiki. The only problem is that you have to have a username to edit it. I would rather not get one
That last message. Can i change my own or is it against the rules?
Thanks, I didn't know that I had too few categories. I started I new wiki. I abondoned ther old one. I agree, it wasn't a good wiki.
Thanks, for the forum help,
Wookieepedia Block
Edit
Hi, I saw your recent message on Sannse's talk page. As you may have seen, the conversation between me and Darth Culator ended with him ignoring my messages. I know that recently Wookieepedia has good reason to hate the Battlefront Wiki, and that I do edit there. However, this should have no effect on weather I should be blocked for what was an honest mistake. For somebody who makes a lot of constructive edits on Wookieepedia, I think that the block is completely unfair. I am just saying that, since Wookieepedia has given me a months block for making a small mistake which caused no disruption and was down to a Google Chrome error (which I have reported to Chrome Support). So, because of this, I might have no choice but to take matters further and contact staff. If you don't believe that I try really hard to edit your Wiki and improve it, please take a look at my contributions page. I would really like to continue editing at the Star Wars Wiki, but, I must say that you are gaining your Wiki a bad reputation by blocking innocent editors without explaining to them some rules first. Many Thanks, Sam2011 16:27, November 2, 2011 (UTC)
0 BBY/0 ABY WTF?
Edit
Hi, there dude, I have an Important thing bothering me. In Wookieepedia have the years 0 BBY and 0 ABY but actually don't exist year "0" should year 1 BBY and year 1 ABY. So I hope you can do something about it. May The Force be with You.
Don't disrupt me
Edit
Please see Godisme's talk page for an explanation!!!--SGComandTalk  21:17,1/6/2012 
im Obi wan masterexxx10 from star wars battlefront wiki can you please help us contributing our wiki because sometimes no one is editing this wiki so can you please contribute our wiki every day Obi wan masterexxx10 02:24, January 16, 2012 (UTC)
Xd 1358, lets negotiate.
Edit
We all know you got trouble with us on the Battlefront Wiki. I for one, didn't mean to start the argument, but I truly think this is a good time to negotiate like gentlemen, not like a kids fighting over candy. Point one: I know you dislike me as I am to you. You notified us that we need to reword the article and I am sorry for that we didn't do so. But while we are at it, let me say that it was not my fault, but rather the adopter of the wiki, who was trying to increse article amount by adding good articles to start off and he thinks the only way is to copy from the Wookieepedia. Point two: Our wikis hate each other also. It has been a while and I believe it is going to stay that way. Wookieepedia, sure is enough to send every lesser wikis into cover, but I do stand on and will say we will stay where we are. I understand, Wookieepedia is better, but behind the facial outlooks, in my very humble opinion, is a scowl of beliefs that people are forced to comply. Before I continue, I want you to know why BF wiki do not like Wookieepedia and became independent, if you know, great, if you don't, here's why: You talk about us with disgust behind our back. I will conclude this for now. Anakin Skyobiliviator (talk) 22:28, January 20, 2012 (UTC)
The compromise of that we as in you and me, not the wikis, we don't need to hate each other so much anymore. I no longer use Wookieepedia, nor I desire to, but I do respect the power it holds. In the other hand, Wookieepeda looks down on us as a scorn. But I cannon blame the whole wiki upon you. So for once, I extend my hands so we can communicate like, well, people, and not like mobs. And just to let you know, I am dealing with copyright in the wiki at the moment. Anakin Skyobiliviator (talk) 23:15, January 20, 2012 (UTC)
Sorry, my mistake. I thought copyright means "rewrite the wording" and not copy it directly...but when I said "No offense" you took it personal and sarcasticly put it at me. If it ticks you off, I am sorry. Can we make a deal? I will deal with Wookieepedia copyrights on my wiki and you have an eye out for any case of anyone talking about my wiki behind my back? I mean that is exactly what ticks me off. Anakin Skyobiliviator (talk) 00:14, January 21, 2012 (UTC)
Your response.
Edit
I think that is what I'm looking for. The template I had posted was what we were originally able to use around 4-5 months ago but I'm guessing it was removed when 2 weeks later the template stopped working. It would definitely be nice if we could get that feature back so I can liven up my news digest a little.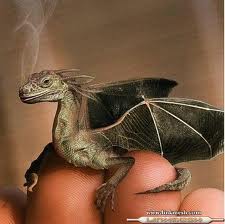 Skål! 19:14, January 23, 2012 (UTC)
How strange. I copied the template over and it recognizes it since it doesn't come up as a red-link anymore. Problem is that it only shows up as a blank spot. Any idea what the problem is now? Btw, thanks for the help. Sorry for taking up your time. :P Skål! 19:25, January 23, 2012 (UTC)

Where I added the template. Just go into edit mode and you'll see how I tried to add it in. Skål! 19:30, January 23, 2012 (UTC)
I appreciate all of your help! Skål! 19:55, January 23, 2012 (UTC)