Ad blocker interference detected!
Wikia is a free-to-use site that makes money from advertising. We have a modified experience for viewers using ad blockers

Wikia is not accessible if you've made further modifications. Remove the custom ad blocker rule(s) and the page will load as expected.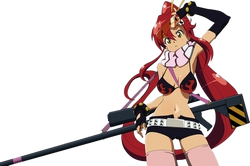 "The dreams we left behind will open the door!" -Yoko's Motto
---
Hi there and welcome to my userpage! I've been here since January 17, 2013. If you need to contact me leave a message at my Message Wall or you can see me in chat!
---
No Title
[[File:|250px]]


No Title

No information




~ About Me ~

Hi, I go by the alias of Yoko Littnerand I'm a regular user at Halo Nation, Halo Hub, Dragon Ball Wiki, and Community Central. I also Admnistrate CrossOverRP. I was born on July 15, 1994 and I live in Long Beach, California. If you need to contact me, you can see me in the chat or leave a message on my message wall. See you around!

Interests

Anime
Technology
Animals
Instruments of all kinds
Cosplay
Cooking
Martial Arts
Pretty profile pages
Talking
Roleplaying
---