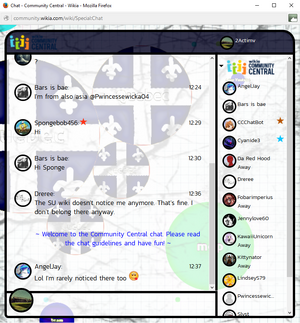 Yesterday I've been busy making a new skin, and this time it's one for all gamers: agar.io. Do you play agar.io or did you play it in the past, then this is the skin to install directly. Don't forget to comment!
How to get it?

/* Agar.io Chat Skin (2Actimv) */
@import "http://chatskins.wikia.com/index.php?title=User:2Actimv/AgarioChatSkin.css&action=raw&ctype=text/css";

You can find all the details of the chat skin here on Chat Skins Wikia. Want a to discover the skin live without installing? Just join the chat on Agar.io Wiki.
Let me know!
Do you like it or have you found a bug? Please let me know! Also comment if you have ideas for a new chat skin!
Other Scripts
Please see Chat Skins Wikia for all the other chat skins I've made. You can post skin ideas and requests there as well.