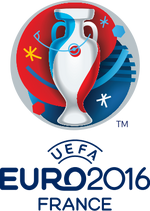 I'm again here with a couple of chat skins. It has been long ago since I posted a chat skin here. Partly because of my personal
Chat Skins Wiki
of course, but also because I kind of retired making any chat skins for some time. However I couldn't possible make not a chat skin for this amazing event.
The Event
UEFA Euro 2016 as it's called officially is the football tournament in which only European countries are allowed to participate (actually all member countries of the UEFA, but that's not that important currently). This year there'll be the highest number of participants in the actual tournament: 24. Also quite important to note; it's held in France this year. It all starts today at 21:00 (CET Time) in the Saint-Denis Stadium with the match France - Roumania. On 10 July is the final scheduled. Also, check out the Portal:UEFA on Football Wiki to learn more.
The Skins
As said in the intro I've made a couple of chat skins for this event. One skin doesn't really include much football. It only has the style of the tournament which you'll see everywhere around the tournament. The second skin does have more football in it. It's also in the same style as the tournament, plus it contains a picture of one of the used stadiums in the tournament: Stade de Bordeaux. The stadium will host 4 group phase matches (among them Croatia - Spain for example) and a quarter-final match.
Want to learn more about the skins and install them? Check out their pages on Chat Skins Wiki for more information and the import code. Simply you only have to copy the code and paste it into a personal css page.
Comment
So, are you going to follow the tournament and watch all or some matches? And what do you think about the chat skins? Let me know in the comments!