Welcome to my blog >:)
                  This is my first time on here since a friend on here showed me this website. 
Me and SuperStar know each other in real life and IF ANY ONE HURTS HER THEY ARE GONNA HEAR IT FROM ME!!!!!! I REALLY DON'T CARE IF I GET KICKED OUT. 
Hehehe anyways shall we continue on....... -clears my throat- as i was saying let me tell you more about myself and you can read the first info about me in my profile. I have a facebook account and a Instragame account.
You can't add me on  my fb or instragame account unless i know you. 
Don't mess with me 
i like anime alot and YAIO. if you don't like what i like then screw you
if you try to flirt with me i will remove you or something. 
Don't start rube comments when i post up stuff 
Don't steal any of my pictures 
Don't take my real pictures
         Badgirlamie123 (talk) 19:39, October 31, 2012 (UTC)Thats All19:39, October 31, 2012 (UTC)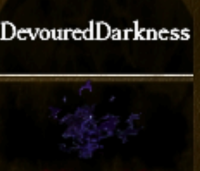 Yours Turly Badgirlamie123