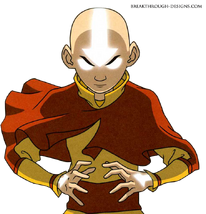 HELLO!!!
​
My name, as you may or may not know, is Hannah. For many years, I've been obssessed with Anime, (but it'd have to be romance or else I wouldn't watch it). Recently, I've discovered this website, where it helps me find out information about my characters, (and sometimes, when I'm nervous about the plot, it spoils future events.

As I type this, I am being brutaly attacked by my younger brother and cousin.

Anyways, back on the topic at hand, I am actually very young. Well, as I thirteen, I find that I am in fact, still young. I have a growing passion for writing, *cough, cough, check out my accoutn on Wattpad: bloodwine*
I like writing poetry, I loath school and work, but english seems to be my only exception. I don't necesseraly like the sun, I enjoy reading very much and I am a hopeless romantic. I'm serious. Dead. Serious. I sing and act when I'm bored, and I sometimes like to preform in plays in theatres, but I rather sing when I am alone. I find it funny that I sing, even though I am not able to play an instrument.
I've been living my life with depression, anxiety, ADHD, Insomnia and a bunch of other mental illnesses that my parent's don't like me to bring up.

Judging by my grammar and choice of words, you might think that I am a bore and sophisticated girl... But I am most defenitely NOT.


Haha, to even think that would be hilarious!


My personality is quite simple: it's complicated.

I'm loud, special, weird and the list goes on and on and on and on and on...

Whatever, I'm gonna be blogging from now on about my anime's that I like and and don't like. You can send me recommendations and other stuff, even though I bet NO ONE will read this. Whatever.

I like :

Avatar : The Last Airbender

All of Hayao Miyazaki's films.

And, yeah... I'll just leave it at that for now.

Thanks and bye!