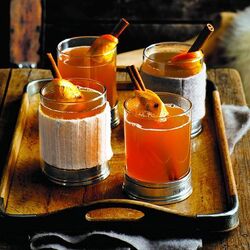 It's that time of year again...the leaves are turning red, there is a chill breeze in the air, and the Fall season has arrived. It's time to curl up next to the fire with a rich cup of cocoa, to mull hot apple cider on the stove with cloves and cinnamon sticks, and to pick up your favorite Pumpkin Spiced Latté in Starbucks' signature red cup.
This month's guided tour is all about drink trends for Fall. Ditch the hot chocolate packets and your boring cup of coffee for one of these seasonal drinks that are sure to make your tastebuds go wild.
We interviewed a few of Wikia's key drink wikia admins to get their insight on the hottest (literally and figuratively) drinks of the season.

You've seen the Pumpkin Spice Latté, the Eggnog Latté, and of course the classic latté...but we have a few new lattés that will knock your socks off. Start off with the Horchata Latté. Horchata is a sweet milk, made typically from rice or nuts, that is mixed with cinnamon and vanilla. The creamy blend of steamed horchata and espresso is simply perfection; no sweeteners or add-ins are necessary.
The WikiTea admin, Fandyllic, introduced me to the Maple Latté, which is one of the "it" drinks this season. You don't have to be Canadian to appreciate this rich drink that screams Fall.
Another latté we've had our eye on this season is the Chapple Tea Latté. Yes, you read that right. The Chapple is the fusion of a Caramel Apple Latté and a Chai Tea. The cinnamon from the chai adds an extra layer of flavor to the caramel apple taste of the latté. You can order this from Starbuck's "secret menu".

Speaking of chai tea...we have a few non-coffee options for those of you with a sweet tooth! Instead of the Pumpkin Spice Latté, go for the Pumpkin Chai Tea. It tastes like pumpkin pie in a cup.
If you aren't in the mood for pumpkin, check out the Chocolate Chai, one of Starbucks' latest menu options. Cinnamon highlights and enhances the taste of the chocolate.
For those of you who like to mix sweet and spicy, Ginger Spiced Hot Chocolate will be your drink of choice this Fall. Infuse warm milk with fresh ginger, blend it with dark chocolate shavings, sip, and enjoy!

Fandyllic's favorite Fall drink is just a "good cup of hot tea". He recommends that tea lovers "look for tea in ethnic markets...Don't be afraid to try teas that you can't read the writing on!"
Black tea with cardamom is a Middle Eastern tea that Fandyllic thinks tea lovers should give a try. Another one of our favorites this season is cinnamon tea, which is a milder version of chai.
Our other resident tea expert, the WikiTea admin, SpikeToronto, shared some of his favorite teas with us. Russian Caravan Tea is a Chinese Tea, which is a blend of oolong, keemun, and lapsang souchong. This full bodied tea has a sweet and almost malty taste to it.
If you like a little kick in your drink, here are some great alcoholic Fall drinks that are sure to warm you up on those chilly Autumn nights.
The grown-up hot chocolate that we can't get enough of this season is the Chocolate Thin Mint. Hot cocoa is mixed with peppermint schnapps, creme de cocoa, and topped with freshly whipped cream and chocolate shavings.
You will see many hot toddies this year...but will you see the Pear Ginger Hot Toddy? This refreshing twist on this classic drink is a palatable surprise. The ginger adds a little spice and the pear absorbs the bourbon and honey in the recipe.
For those of you who don't have a sweet tooth or who want to think outside of the box, consider this bold drink that the Cocktails Wikia admin, Sings-With-Spirits, recommends. Spiked broth is making a comeback this year. Give the Bull Shot a try. A tangy combination of beef broth, tomato juice, and tabasco sauce served warm in a mug will open your eyes to the world of savory cocktails.

Meet our resident drink wikia admins!



Fandyllic is an admin on WikiTea. He loves trying new ethnic teas, although his go-to is Black Tea. He frequents the Black Tea sections on the wikia because it is his favorite.


Sings-With-Spirits (aka Sarah) is an admin on the Cocktails Wikia. She does not drink much herself, but she appreciates the art of the cocktail. "It just makes me feel good to see people's interest in well-crafted tradition instead of beer-and-vodka 'smashbongs'."



SpikeToronto
is a WikiTea admin. He is a fan of the classics, including espresso macchiato, Assam team, English breakfast tea, among others. He also likes some more unusual teas like pu-erh tea (fermented tea pressed into bricks), tieguanyin (a type of oolong), and oolong with osmanthus flowers.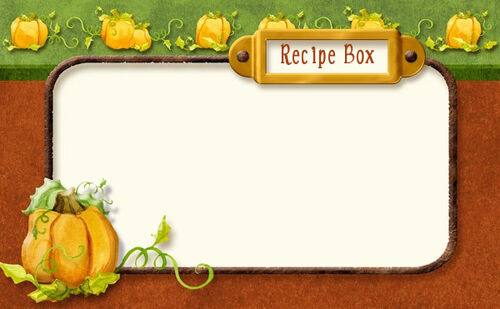 Want to stay up to date on the latest feature releases and news from FANDOM?
Click here to follow this blog.
Interested in learning more about community management on FANDOM?
Click here to view our community management blog.