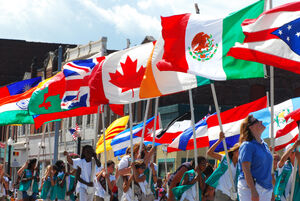 Several months ago, I wrote about our
partnership with translatewiki.net
(TWN) and described how new Wikia features become available in different languages. Since we started working with TWN, users have helped translate thousands of messages, including more than 100 Wikia extensions.
As a thank you to the community, and to show that we really appreciate all their great work, Wikia sponsored a Translation Rally for TWN's multiple projects from April 23–April 30.
As you can see from the graph below, the results were awesome: 212 translators made 63,516 translations, and the most active translator worked on 3,407 messages alone. After MediaWiki, Wikia received the most new translations, including 8,000+ to Wikia extensions. Overall, users translated nearly 12,000 messages on Wikia in the month of April -- pretty impressive!
Thanks again to all the translators helping the international community. Remember, if you spot a new feature that's not available in the language of your choice, you can always join translatewiki.net.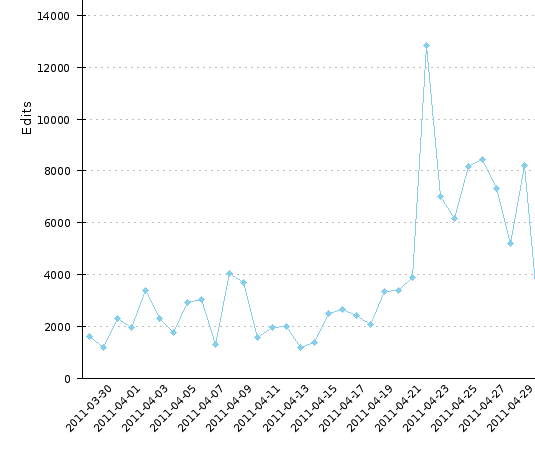 Want to receive updates on the latest Staff blog posts? Then click here to follow this blog.