Comments

0
Conmoción en el norte del país por la caída de un meteorito
Una bola de fuego que surcó el cielo de las provincias de Tucumán y Santiago del Estero provocó pánico y conmoción entre quienes estaban despiertos poco después de las 3 de hoy.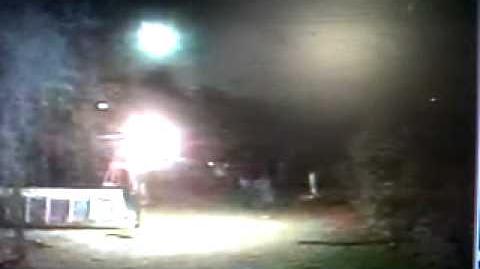 El fenómeno desató una ola de comentarios en las redes sociales. Tanto Twitter como Facebook comenzaron a reflejar los testimonios que se multiplicaron entre sorprendidos y aterrados. Algunas versiones señalan que poco después de que se iluminara el cielo se escuchó una fuerte explosión y se percibió un temblor de tierra. Entre los comentarios en las redes sociales, primaban que la luz era muy intensa y luego se convirtió en una bola de fuego. Otros decían que el paso del meteorito dejaba una larga estela de fuego y que "el cielo se puso como si fuera de día".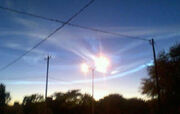 El sargento Gramajo, de la ciudad de Termas, dijo a Cadena 3: "Acá lo que se ha escuchado es una explosión fuertísima, que movió todo".
"Se ha visto una pelota de fuego y después a los cuatro minutos una explosión", añadió. Gramajo dijo que en esa ciudad no se informó hasta el momento de ninguna víctima ni daños. En tanto, el oficial González de la ciudad de Frías, contó a Cadena 3:"Fue muy grande el fogonazo, puso de día a la ciudad". "Se ha sentido en Catamarca, La Rioja, Tucumán y Santiago capital. En Frías no se informó de ninguna víctima", agregó. "El cielo se ha visto surcado por una luz extraña", graficó. Asimismo, González señaló que aún no hay novedades en cuanto al lugar preciso donde puede haber caído el meteorito.
Ad blocker interference detected!
Wikia is a free-to-use site that makes money from advertising. We have a modified experience for viewers using ad blockers

Wikia is not accessible if you've made further modifications. Remove the custom ad blocker rule(s) and the page will load as expected.