Many of you have probably consulted a help page on Wikia at some point. You might have done that here on Community Central, on your home wiki, or on a wiki you just founded. Did you ever wonder how the same help pages exist in all of those different places? When you're done reading this, you'll know all that and more!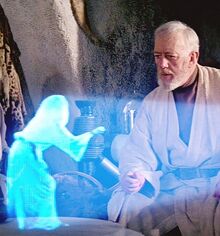 Until recently, there was a separate wiki called the Help Wiki where all of the Wikia Help articles resided. A few months ago, we migrated all of that content onto Community Central in the Help namespace so that they could be more easily monitored and maintained. Through a nifty extension called Shared Help, the content of these pages is automatically shared out onto the Help namespaces of all other Wikia wikis. This allows users to access all of the help pages without ever leaving the wiki they're viewing.
Using Help on your wiki
Whichever wiki you're on, a great place to start browsing help pages is Help:Contents. This page is grouped by subject area, with frequently asked questions at the bottom. A more straightforward alphabetical list of help pages can be found at Help:Index. Whether you're an advanced user or just starting out on wikis, either one of these pages makes a handy bookmark.
If you're an admin, there are several ways that you can make it easier for users to find help pages on your wiki, as well as provide information that's specific to your community:
Adding a link to Help:Contents or Help:Index on your Wiki Navigation makes those pages easy to find at all times.
Creating a special navigation menu that lists a few useful help pages, such as Help:Tutorial, can provide a good resource for new users on your wiki.
Adding content about your wiki's policies and guidelines to your local copy of the help page — it will appear above the content that's shared from Community Central. For an example of this, check out the Help:Colors page on Avatar Wiki. That wiki has also added some helpful links to their Help:Contents page.
What can you do to…help?
Like everything else on a wiki, help pages are always growing and changing. Wikia staff create pages for brand new features, but anyone in the community can make improvements to existing pages by simply making edits. Each help article has its own discussion page (in the help_talk namespace) that resides on Community Central. If you'd like to make suggestions about changing the content of the page, or if you have questions about the accuracy of the information, that's the place to go. The discussion pages are not for asking "how to" questions about the topic of the help page, though. Those should be taken to the Support Forum in most cases.
If you've got a great idea for a new help page and one doesn't exist already, then let us know! If you want to go ahead and create the page, review our short style guide first. Also remember that "short and sweet" is often best. Subpages can be useful for giving lots of specific technical details, like on Help:Theme_designer/gradients.
Finally, if you're fluent in a language other than English, you can also help out the Wikia International community by translating help pages. The German and Polish help pages, like their English cousins, have recently been migrated to those languages' community wikis. Right now we also have Help wikis in Spanish, French, Russian, Italian, Portuguese, Brazilian Portuguese, Dutch, Finnish, Korean and Japanese. Help pages on those wikis will be shared out onto wikis set up in those languages! Translated versions of help articles are linked together by interlanguage links at the bottom of the pages.
Have you done anything with help pages on your wiki that other communities might find useful?