Hey, my name is Auburn and I'm a 19 year old female full-time blogger. I decided to look at my first Wiki that requested to be reviewed. I have compiled a specific set of criteria and they are as follows: Information Accuracy + Comprehensive Subject (20), Organization (20), Presentation + Format (20), Friendliness + Collaboration Effort (20), Rules & Standards (20), and finally, an overall community rating out of 100.
Synopsis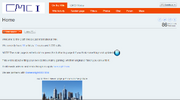 The Craft Media Cast Internation Wikia is a community based on "writing your own stories (mainly gaming) whether original or fanon,you can write it." (CMCI Wiki Homepage, 2015). It appears to be a very broad Wikia, but does it encapsulate its own topic with accurate information that us Wikians are thriving from?
Information Accuracy (10)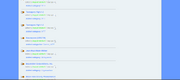 I browsed their "Wiki Activity" feed and begin my analysis. It uh... was interesting in its own strange way. The names of each page were very abstract. When I entered the pages, I was honestly very disappointed with the content. In fact, pages only had one or two sentences. For example, the "Particle Gaming" page albeit being newly published only contained a phrase containing what it is. "Particle Gaming is a gaming company." (Particle Gaming page, 2015). This earns a rating of
3.5/10
in terms of Accurate Information. What is this particular gaming company about? What is its purpose? What do they do?
Comprehensive Subject (10)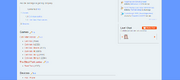 As stated in my synopsis, the subject is extremely broad. I never understood what the pages were about from its innaccuracy in information. There was simply zero connection with one another. My tip: If you choose to create an abstract and broad Wikia, make page associations with one another! This Wikia earns a rating of
1.5/10
for its lackluster comprehensiveness.
Organization (20)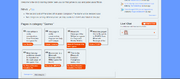 Organization is key in making a really cool website, or in this case, a Wikia. From what I had learned, categories help organize content and helps pages in grouping together as a whole. So far, the category names I have seen were "WTF", "Organization", "Antagonist", and ironically "Why am I reading this?". The only correct category I had seen that would be useful in organizing is "Games". That's about it.
8.5/20
of a rating for Organization.
Presentation & Format (20)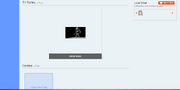 I am going to be brief on this one. The logo seems a bit lazily-made, and should be transformed into something more appealing and/or unique. Also, simply because of punctuation and syntax errors flooding each and every page. Not only that, but I counted exactly 10 red links that led nowhere on one single page. I rate a
4.5/20
for Presentation and Format.
Friendliness & Collaboration Effort (20)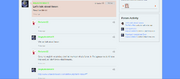 As you can see in the displayd images, the CMCI Wikia attempts to use the forums discussing very abstract topics. Nonetheless, the community appears communicative for the most part even if these particular conversations are awkward.
10/20
as a rating for Friendliness and Collaboration Effort. Not bad, but not a pass as of yet.
Rules & Standards (20)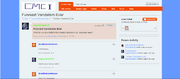 Low staff. There is a Rules page, but it looks very hidden away as it's not even located on the Wikia Navigation bar. The Wikia seems like it needs housekeeping of spam, too. Yikes!
11/20
as a rating for Rules & Standards.
TOTAL SCORE: 39/100
Conclusion: This Wikia needs work in all aspects immediately.
~ Blog Author Auburn. <3