Hey, my name is Auburn and I'm a 19 year old female full-time blogger. I decided to look at yet another Wikia that requested to be reviewed. I have compiled a specific set of criteria and they are as follows: Information Accuracy + Comprehensive Subject (20), Organization (20), Presentation + Format (20), Friendliness + Collaboration Effort (20), Rules & Standards (20), and finally, an overall community rating out of 100.
Synopsis
The Yogscast Wikia is a community based on each individual part of the team, content, series, songs, and their many channels. I find it really cool that this place is built by their own fans, so you can see their loyalty, love, and genuine dedication to these guys and gals. The question is, is the content accurate, organized, and well put together?
Information Accuracy (10)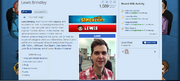 I checked the page on one of the Yogscast co-founders Lewis, and the content has everything a read needs to know! Summary, his career, quotes, links, and trivia. But wait... what about his personality? We know his history and stuff but what about how he acts? Is it supposed to be implied in his many quotes? Eeesh. A bit iffy on that part.
6.5/10
rating for good overall information.
Comprehensive Subject (10)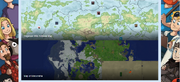 Is Yogscast a comprehensive subject, trend, and/or theme? Well, they are well-known YouTubers and YouTube stars are typically part of the newest trends. So yes. In that sense, it definitely is. The pages are very good at defining what everything is about to tell the new readers its large amount of content. This earns a steady and respectable
9.2/10
rating for being a great Comprehensive Subject and to the point.
Organization (20)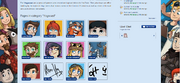 Organization is crystal clear! I check the many categories, and they are all wonderfully organized, the Navigation Bar is most impressive too! No flaws whatsoever, this is what Wikias should strive for. In fact, even when I'm trying my hardest in finding a mistake... there's almost none! A rating of
19/20
in this field. Please use this Wikia as a role-model in organizing your content. I was so satisfied with the wording of categories, and the fluent bouncing between articles.
Presentation & Format (20)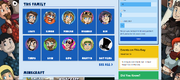 The presentation and format is nice! I absolutely love the background, please never change that. The logo is pretty good, but the word "Wiki" does not have the same highlighting as the Yogscast part. Not sure if that was intentional or not... The page presentation is above-average I suppose. There isn't really anything that stands out, but there was definitely a good amount of effort in each of their pages. I'll give a 15.1/20 rating for this one.
Friendliness & Collaboration Effort (20)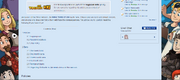 Friendliness and Collaboration is at par. The forum activity ranges from days to weeks to months. There is a chat, but it doesn't ever seem active when I stop by. The homepage is nice with collaboration as it links other YouTuber Wikias, and there's a cool poll there. It earns a
14/20
rating in this section. Needs improvement.
Rules & Standards (20)
Rules and Standards are very nice! The community has solid Wikia Policies for editing, chat, and guidelines for newcomers. Basic stuff. This Wikia earns a nice 16.8/20 in this department.
TOTAL SCORE: 80.6/100
Conclusion: Needs work in friendliness/collaboration and presentation.
~ Blog Author Auburn. <3