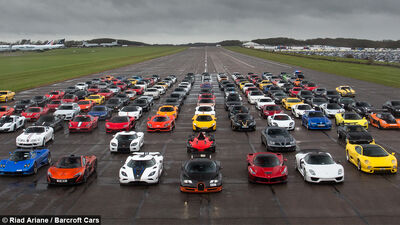 Hello! I would like to share my project today about a wiki I just created a few days ago. The wiki is called the Car Wiki, though I call it Cars And Automobiles Wiki. I've recently just started working here, since there were no other wikis to make and that those were already created and popular (any Cars Wiki wasn't available at that time, which made me create this wiki).
What Is The Wiki About?
The wiki is about the different types of vehicles and their companies and people associated. There are millions of types of vehicles, so it was necessary for me to make this wiki. So far, I've made a few templates, and a few articles, though they are uncompleted. But I've been a success at making the policies and the navigation bar. I so far I've made about 30 pages today, and made about 140 edits. I've also created a theme, though I haven't decided a background yet, because whenever I try to upload one it doesn't fit the requirements.
Why Do You Need Users?
So that we have at least some staff on the wiki.
So we can help improve our articles and make new important ones.
So that we can let people know a lot about vehicles when the read this wiki.
So that the wiki community will be active with articles improved and created every day, so that the wiki will help reach its achievements.

Having 200 pages.
Having the wiki's 25,000TH edit.
How Do I Get To This Wiki?
Here Is The Link: http://cars-and-automobiles.wikia.com/wiki/Car_Wiki
Extra Notes
I understand if the wiki is bad, poor, or anything negative that makes you not want to contribute. That's OKAY, because I'm not an expert at making and functioning wikis so I'm trying to do my best.
For the first few days users who want to become the staff of the wiki won't need a nomination, but after at least a week when they had a chance for a maximum amount then they will need to be nominated.
I tried attracting users from another wiki but they weren't allowed to advertise there. Not even at the wikis one of my Wikia friends own, but they aren't Community Central, so I understand.
I've tried making other wikis, and they were unofficial, and they weren't a success.
I may not be on the wiki everyday or on other wikis.