Hey there, Wikians! Michael here, checking in with an *epic* edition of my new Featured Wikias blog series. Why is it epic, you ask? It's epic because of today's guest blogger -- JPhil2.0 -- contributor to the Epic Rap Battles of History community and Admin on the Whoniverse Fanon community!
JPhil loves to help out in the community and is active on many different wikias. One thing I love about JPhil's profile on the ERBH community is that he makes himself available for help and explains what he loves helping with. In addition to all of this, JPhil also happens to be fluent in Latin, and is a member of the Wikia Language Brigade! All I can say is, "Quid prodest homini!" Read all about JPhil and the communities that he has curated for you this week, below!

Greetings fellow Wiki-goers, I am JPhil2.0. (you can call me Phil) I joined Wikia in July 2013. I joined because I was intrigued by the connectivity of it all. I believed, and still believe, that Wikia's premise of Collaboration and Creativity is an awesome thing! Therefore, to honor that belief, I decided to share about my favorite communities. I am a huge entertainment geek. I love films, music and tv. Action and Comedy is my calling. So as you could imagine, I'm a fan of Superheroes, Timelords, Jedi, Wizards, and a certain Archeologist.
I am involved with many Wiki Communities. Hopefully some of the Wikis I am about to mention will interest you enough to come visit. They are all, as you would guess, Entertainment based. I am involved with the Epic Rap Battles of History wikia, the Whoniverse Fanon wikia, the Marvel Fanpedia wikia, and the James Bond wikia. 

The first Wiki community I was introduced to was the Epic Rap Battles of History community. It is my "home away from home". They use Hip-Hop/Rap style, historic facts, a little magic, and make an awesome Rap Battle. I love this community because of its friendly users, our Rap Battle Tournaments, and because I love ERB!

I am an Administrator in the Whoniverse Fanon community. I enjoy editing there because I like Doctor Who! At WF, we write Fan Fiction on the Whoniverse. The Whoniverse includes: Torchwood, The Sarah Jane Adventures, Doctor Who, K-9 and so much more! Steven Moffat's work is great, but the fan mind can surprise you! The Whoniverse Fanon was where I got my first Admin opportunity and we have improved the wikia a lot.
I recently founded the Marvel Fanpedia! It is to keep up on information regarding the Marvel Cinematic Universe Phases. It is brand new, but I expect it to grow with all the great stuff coming from Marvel Studios. I love editing there because I get to share my opinions, and read your opinions on one of my favorite franchises! Come join me and let your thoughts be known!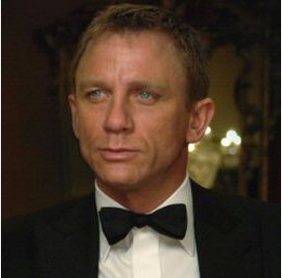 I enjoy visiting the James Bond community. I mainly do maintenance work there. I love the class and style of Agent 007. From his earliest debuts to Skyfall, he has maintained the same level of awesomeness! I enjoy reading up on my Bond and seeing that community grow as more news for the latest film comes out.  If you love Bond as much as I do you should truly check it out!  
I'd Like to thank the Community Development Team, you guys continue to amaze. To my fellow Wikians, Have fun and Edit on!
Are you a power user who enjoys being active in the Wikia community and who would like to take part in this new blog series? Please leave me a message on my message wall and let me know (in a few words) why you would like to participate and what communities you'd like to feature.