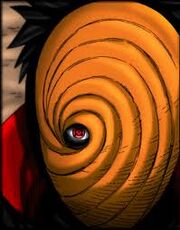 Tobi.
Who is he?
What is he?
When is he?
For me, he's a man shrouded in mysteries. All I know is that he must be an Uchiha a. Apart from that, I can only speculate who he really is. Is he obito? Is he Madara's brother? Is he Sasuke's father?
Well, who know? It seems we'll only find out if we keep watching the series.
Still, I somehow hope people have an idea:)
Cheers
Ad blocker interference detected!
Wikia is a free-to-use site that makes money from advertising. We have a modified experience for viewers using ad blockers

Wikia is not accessible if you've made further modifications. Remove the custom ad blocker rule(s) and the page will load as expected.