Annyeonghaseyo everyone, I'm Dark M clowN, and I'm here to introduce the Kpop Wiki.
About K-pop
In case if you didn't already know, K-pop is a music genre originating in South Korea. The country's music industry has gained attention around Asia since late 90s, and now it is well known around the globe. The most widely known K-pop song, without any doubt, is Gangnam Style by PSY. The song is very popular back then in 2012, and its music video is one of the most viewed video on Youtube. But, K-pop is not just about Gangnam Style or PSY. There's a lot of other popular K-pop soloists/duos/groups, for the likes of Girls' Generation, EXO, BTS, GFRIEND, Akdong Musician, Jay Park, Mad Clown (no, it's not me), and many others.
About the wiki
Kpop Wiki is a collaborative encyclopedia dedicated to all things K-pop. The wiki was founded in May 2010 and we currently have more than 2,100 articles. The founder abandoned the wiki the next day after creating the wiki, and it stays abandoned until July 2015, when User:Blueway decided to adopt the wiki. The wiki has grown since, but we do need more contributors to help us add various informations to the wiki.
Our goal
The goal of Kpop Wiki is to provide the latest information on your favorite K-pop artists, including new music releases, teaser photos, videos, trivias and more.
How can I help?
K-pop music industry is a large industry, and it's difficult for us to covers everything related to the industry, especially when the wiki only have five active contributors. If by any chance you are interested in helping the wiki, we still have a lot of articles that you can help create, and also a lot of existing articles that need to be expanded. If you have any questions regarding the wiki, you can consults our Wiki Guidelines or you can just drop a message on my wall.
---
If you are a K-pop fan, then what are you waiting for?
Come and join us on Kpop Wiki!
Help us build a better community and better wiki, as a fan, for the fans.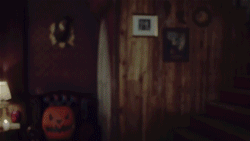 See you on the wiki!