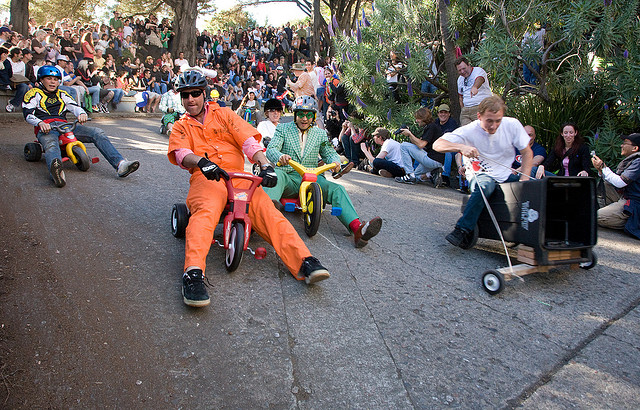 For those of us who regularly spend time here on Community Central, we know it's a rich resource for news, education, community, and support. But while thousands of Wikians benefit from this community, many others have never been here and probably don't even know that it exists.
Our goal is to make Community Central useful for everyone, so that anyone who needs help can find this wiki and receive the support they need. To help roll these plans forward, we're working on improvements to Community Central. Here's a recap of what's happening:
What's already changed?
Staff Blogs. This year, in addition to bringing you Chat, we also divided our Staff Blog into subcategories, allowing you to subscribe only to the areas you're most interested in: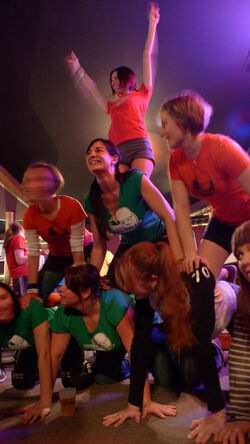 Visit any of those links and click "Follow" on your toolbar to subscribe — over 8,000 other members already have!
Community Blogs. Last week, we added a version of this organization system for your blogs as well. Visit the Community Blogs category (you'll find it linked on our newly redesigned Main Page) for quick links to these topics:
You can use these categories to read and subscribe to topics you're interested in, just as you're already doing with the Staff Blog. To contribute to these blog listings, just start adding those categories to your personal blog posts!
Founder & Admin Central. We also introduced a completely new community: Founder and Admin Central. This is a one-stop resource for members who are creating and managing wikis as admins, and it includes a dedicated forum for support around these issues. We're posting frequently in the Advice for Founders & Admins blog category to support this community, and will be highlighting the blog posts you add to the Admin Topics category. We've also organized a collection of the Help Pages admins need to reference most often, and are working on some Best Practices articles, which will be coming soon. Stop by Founder and Admin Central and introduce yourself to Meighan, who's there to offer support.
What's changing soon?
Logo Creation Wiki. Keep your eyes peeled for an exciting upcoming addition to Community Central —community design requests! Right now, a great way to get some design help for your wiki is to request it from our Content Team. We plan to expand this service by merging Logo Creation Wiki with Community Central, which will support members in getting help with their wiki themes from other wiki users. We're excited to have Fandyllic, an experienced and helpful admin, helping us out with this.
Other improvements. We'll also make a few other tweaks to this wiki, like changing our Search box so that it searches all of the useful pages at Community Central (instead of searching all of Wikia —though that feature will still be available). We'll also be setting up categories for our forums, updating our navigation menus, and designing an attractive landing page for all of our Staff Blog posts. To help support you through these changes, we will introduce a new set of Community Guidelines for Community Central, which we look forward to discussing with you in depth. We'll post them in the Forums when they're ready.
If we build it, will they come?
Recently, we added a link to Community Central in our global footer, so anyone can quickly get to this community from anywhere on Wikia. We also plan to update a number of pages, tools, and messages throughout Wikia to include quick links to Community Central. As Community Central grows, we'll be relying on you to extend a welcoming hand to anyone who wanders in looking for community and support, so please keep an eye out for new members.
These are some of the things we're working on, and we also want to hear from you! What are some of the ways you've reached out to newcomers on your own wikis (or here) to make them feel included in the community? What would you like to see improved or expanded on Community Central? Leave a comment below; we're looking forward to your thoughts.
Want to stay up to date on the latest feature releases and news from FANDOM?
Click here to follow this blog.
Interested in learning more about community management on FANDOM?
Click here to view our community management blog.