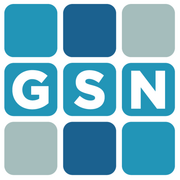 Who was the actor that played "man of faith" John Locke on LOST? Which is not considered a root vegetable: a carrot, turnip, lima bean, or rutabaga? These are just some of the questions that The Game Show Network asked viewers, prompting them to dig through wikis for a chance to win snazzy prizes.
Last week, Wikia Trivia was featured on the Game Show Network's live show, GSN Live. Throughout our sponsored hour, we ran 15-second interstitials (short commercials) that notified viewers of the contest, asked them the first question of the day, and directed them to the Wikia Trivia page to find the answer. Then, toward the end of the show, the host took a caller to answer the question -- which hopefully they'd found out by then! -- and surprised the caller with a second question on the same topic for a chance to win additional prizes.
Watch and see what happens when this Harry Potter fan takes the challenge: thumb|650px|right|Harry Potter Trivia, Wikia-style
Throughout the week we quizzed viewers on a different subject each day. In addition to Harry Potter, we also picked their brains on LOST, Twilight, Healthy Recipes, and Glee.
Wikia Trivia was a blast, and we're excited to do more with the Game Show Network and other trivia games in the future. In the meantime, you can test your luck and show off your funny photo captioning skills by entering the Drew Carey Improv-a-ganza contest. The winner will receive two tickets to Las Vegas to see this brand new comedy show live. Good luck!
What trivia subjects do you think we should test Game Show Network fans with next?
Want to stay up to date on the latest feature releases and news from FANDOM?
Click here to follow this blog.
Interested in learning more about community management on FANDOM?
Click here to view our community management blog.