Hello.
We all know that that is the best, yet most cliche way to begin this introductory blog.
My name is Elsa Maureen Rosenberg. I am a quick-witted teenage girl armed with lethal amounts of sarcasm. I am fed up with racism and I cry when I watch Hallmark movies. I can speak Russian (Привет!!!) and I ramble. A lot. I am obsessed with Frozen and my OTP is Jelsa (Jack Frost from Rise Of The Guardians and Queen Elsa of Arendelle from Frozen). I love to write fanfiction on FanFiction.net (Here is the link to my profile page:ElsaRose01 ).
And here is where I start rambling about FF.net.
Most of my stories are Jelsa, but I've also written on Ever After High, Psych, and Doctor Who. I would like to make it known the I am a beta on FF.net which means that I can read your stories and be an editor and give constructive critism. If you need a beta, take a look at my beta profile and PM me!
Please comment on my stories!!! Guests can review as well as members and can make themselves a unique name, by typing it in "Post as:" so comment! I respond to member comments through PM and Guest comments at the end of each chapter. Or, at least, I will. I haven't started yet.
Done rambling!!!
So... yeah! If you want ot know more about me, you can click the link (here it is again: https://www.fanfiction.net/~elsarose01 ) and read my profile.
Thanks!
ElsaRose01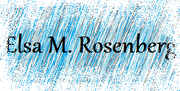 ElsaRose01 (talk) 14:52, April 15, 2016 (UTC)