Hello and welcome to our very informative blog about fandoms. Let us warn you, this wiki is not for beliebers or directioners. Welcome, british drama lovers!
The fandoms that we will be talking about include;
- Merlin (epic)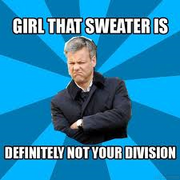 - Sherlock (epic too)
- Doctor Who (not so epic without David Tennant)
- Downton Abbey (not so interesting but we're not going to be biased)
- In The Flesh
- Waterloo Road
- The Secret Of Crickley Hall
- The Paradise
- Ripper Street
and as a bonus................ Top Gear!!! (don't say anything)
Ad blocker interference detected!
Wikia is a free-to-use site that makes money from advertising. We have a modified experience for viewers using ad blockers

Wikia is not accessible if you've made further modifications. Remove the custom ad blocker rule(s) and the page will load as expected.