Hello, Wikians! My name is Isaac, and I've been active on Wikia for a number of years under the name "FishTank". I recently joined Wikia's Community Technical staff, a support team dedicated to helping users understand and experiment with some of the new tools our Engineering team are designing to drive our communities forward.
So, today I want to talk to you about portability, an initiative and project worth getting your wikia involved in. You may have heard a lot about portability from some other really great Blog posts ("The Future of Infoboxes on Wikia", "Wikia's Portability Progress Check"). Now I'd really like to drive home that conversation and give you a more thorough introduction to a new community specifically designed to make portability fun and easy.
What is Portability?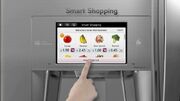 Portability is making your wikia's content work anywhere and everywhere. It should look good in all browsers and all devices (current and future), and all interfaces. Essentially, portability is future-proofing. Other posts have talked a lot about most traffic to Wikia coming from mobile; while that's true, portability is not just about mobile. Portability is for all the platforms trending and yet to come.
We want recipe wikis to look good on smart refrigerators. We want game wikis to look good on game consoles. We want TV wikis to look good on TVs. We want it all to be handsome and well organized on HoloLens and VR. Portability can make that happen.
Super Boxes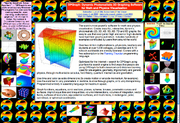 Planning for the future means being flexible. A highly customized infobox designed to work on today's desktops will likely be unreadable by devices not yet invented. What works today may not necessarily work tomorrow. Remember, just ten years ago the most popular browser among computer-saavy folks was Internet Explorer. Today, the IE browser is no longer being officially supported. Technology evolves at such a rapid pace that everyone at Wikia - from the engineering staff to our dedicated local admins - has to be thinking proactively about portability.
Designing for the future comes at a cost of a little creative control on what we support today. The engineers at Wikia have therefore put in some restraints so that the flashiest customizations can't outright fail to load in these places, as such things can occasionally make articles unreadable, display improperly, or break the functionality of core tools like our Editor. First and foremost, we want your community to be viewable by everyone!
But although the developers tilt toward simplicity and future adaptability, that doesn't mean we believe portability should be ugly. In the last year, our designers and engineers have spent a tremendous amount of time to make portability look good. In most cases, you'd be hard-pressed to see the difference between your old infoboxes and these new ones.
Another one of our concerns is simplifying the editing and design process so that more people can be comfortable making and using Infoboxes with minimal or no code, ensuring you don't have to be a programmer to make Infoboxes. The focus is on making it as uncomplicated as possible for everyone to make, as well as to enjoy. We're excited about unveiling some new features very soon to help you make great-looking, fresh Infoboxes at any skill level.
How can you help? If you've made Portable Infoboxes before, we've got a survey for you. If you've made other kinds of Infoboxes, we've got a place for you, too. And if you really like the idea of portability, there's always a place for your voice, your questions and suggestions, and your time.
Questions and Answers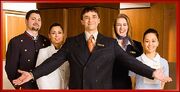 There's a new community in place for helping everyone with this initiative, supported by Wikia Staff who drop in alongside the community volunteers. It's called the Portability Hub, and it's set for all things portability-related. The team there has put together guides for getting you started and Mentors who can assist you with particular problems you're having and teach you. It's the first place to get up to speed on new features, and tips on making things work best for you. It's got helpful articles, too, like the launch of our new series "Holistic Portability"; the first entry talks about extending portability concerns beyond Infoboxes and into your other articles and Templates. On the Hub, you'll find a growing gallery of beautiful Infobox themes.
What else can you find there? We want to make things fun. We've got a contest running to put these skills to use, and design Infobox themes for your favorite movies. Be the envy of your peers with your awesome designs! We're looking forward to being amazed by what you come up with.
The bottom line
Wikia is very committed to making portability work in every corner of your community, and with it you can make your wikias timeless and timely, speedy, bold, and healthy. It's more than a single feature to be enabled or disabled; it's a design ethos and a new way of thinking for how we all, together are moving forward as the future of online content. Find it (and me) at the Portability Hub.
Want to stay up to date on the latest feature releases and news from FANDOM?
Click here to follow the FANDOM staff blog.
Interested in learning more about community management on FANDOM?
Click here to view our community management blog.