Wikia is always evolving. Whenever a new product is introduced, it's our goal to give you all of the information you need about it for your community. That information is then taken by other community members, who in turn work with their communities in embracing these products and making them a success.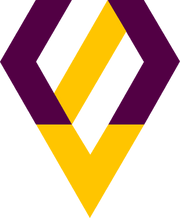 Those community members are an important but often-overlooked part of any product release process, because their contribution happens on the grassroots level. So in April, we had an idea: what if we brought together some of our most creative and tech-savvy users to help us showcase our emerging technologies to the wider community?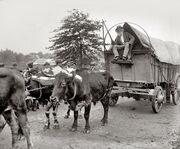 With that idea, our newest volunteer team — Vanguard — was born. These hand-picked users, part of this growing program, represent multiple different communities, nations, and languages. All of them have shown that they have the skills and knowledge to work with communities in new product releases and to bring your feedback to us so we can make even quicker changes to new products.
In many ways, the name of the group says it all. They are pioneers for new products, working with our latest tools to make them even better. Naturally, this means they have early access to the leading edge. With that early access, they are able to reach out to communities to give them the kinds of hands-on support that Wikia Staff often does not have the time to provide.
The first task: Portability
When we created Vanguard, we chose portability as the first toolset that the group would work on. Portability, of course, is designed to make sure your community's content works on as many devices and platforms as possible. The biggest point of the feedback we received was straightforward: many users felt that updating to portable infoboxes was too challenging. Not only that, but sometimes the brightest members of a community are focused on creating content and feel like they don't have the time or resources to change their wiki's infrastructure.
Vanguard is helping to accomplish these goals in many ways. Primarily, they are reaching out to communities that we know will benefit most from being more portable. Vanguard team members (or simply "Vanguards") work most of the time on making templates that use our Portable Infobox feature. Working with the admins and the community, they'll customize local CSS to style the new infoboxes as requested. Sometimes they'll make suggestions to update existing code with more elegant or consistent solutions. And they're available to consult on getting templates ready for our future efforts.
Vanguards from all our language teams have already updated over 100 communities since the team launched in April, and they continue to reach out every week to assist with adopting future-forward code.
Continuing plans
Vanguard has two standing mandates: user education and first response.
They help communities understand what the code can do and how to maintain it. Sometimes, they even write or translate documentation, using their own community knowledge to make sure that all users can understand how to use a tool. Many of the users they've worked with had no idea how simple Portable Infoboxes could be to code!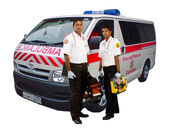 Due to the wide variety of communities and coding they encounter, Vanguards are often the first to recognize issues on communities. As such, they have also been given special access to more directly describe bugs to our development and support teams. They also have priority for suggestions of new and improved features to our emerging technologies.
All told, Vanguard members are proving to be an invaluable part of the move towards more portable content. The fact that they are such well-established community members with a great deal of technical knowledge they want to share has been a huge benefit. If they pay you a visit, you're in good hands.
If you're interested in having the Vanguard team work with your community, let us know in the comments!
Want to stay up to date on the latest feature releases and news from FANDOM?
Click here to follow this blog.
Interested in learning more about community management on FANDOM?
Click here to view our community management blog.