FANDOM is all about empowering users to have the best possible experience on their Fan Journey. Our most recent Town Hall put the spotlight on building strong communities, a major part of making sure that readers and contributors alike have a great experience on the site.
As with all of our Town Hall sessions, we answered participant questions and shared tips and insights from FANDOM staff members. Here's a recap of what was discussed!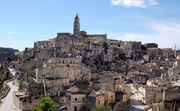 If you want to get in on the action and see the latest from FANDOM, you won't want to miss our next Town Hall, "Evolution," on April 21, 2018 at 11am Pacific Time. We'll be talking about the current and future direction of FANDOM's product development and the role communities are playing in that. We hope you'll join us for the live broadcast!
Want to stay up to date on the latest feature releases and news from FANDOM?
Click here to follow the FANDOM staff blog.
Interested in learning more about community management on FANDOM?
Click here to view our community management blog.