Introduction
Hey there! This is my second blogpost, and it's a promotion for my second Wikia - Electronic Arts Wiki. I've been working day after day to enhance the look of this Wikia, and I think it's time to share it to the public. We currently have 3 articles. However, YOU can help! With fixing a simple typo, you can become a part of our community.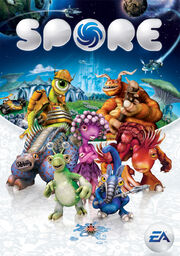 What is Electronic Arts?
Electronic Arts Inc. (EA) is an American video game company headquartered in Redwood City, California. Founded and incorporated on May 28, 1982 by Trip Hawkins, the company was a pioneer of the early home computer games industry and was notable for promoting the designers and programmers responsible for its games. As of September 2017, Electronic Arts is the second-largest gaming company in the Americas and Europe by revenue and market capitalization after Activision Blizzard and ahead of Take-Two Interactive. The company has sparked controversies over its advertising efforts, microtransactions, and acquisition of other studios.
How can you help?
Even a typo edit could save the Wikia! Even if you are not interested in the company, there are still many things you can do such as make friends and have fun! You can post a blog post, and you can also:
Make a contribution
Create a profile page
Fix mistakes
Answer questions
Anything can help as long as it has to do with contributions!
Final Note
I assure that even if you aren't a part of the Electronic Arts fandom, you will still find something to enjoy on the new Electronic Arts Wiki! Remember, a minor edit will help the Wiki. Anybody is free to join and edit, and we appreciate everyone who helps! This Wikia is very active, and will always stay up to date with new updates everyday!
Join now: http://electronic-arts-company.wikia.com/wiki/Electronic_Arts_Wiki